Don't cry because it's over, smile because it happened...
830 //
23 Dec 2012, 21:23 IST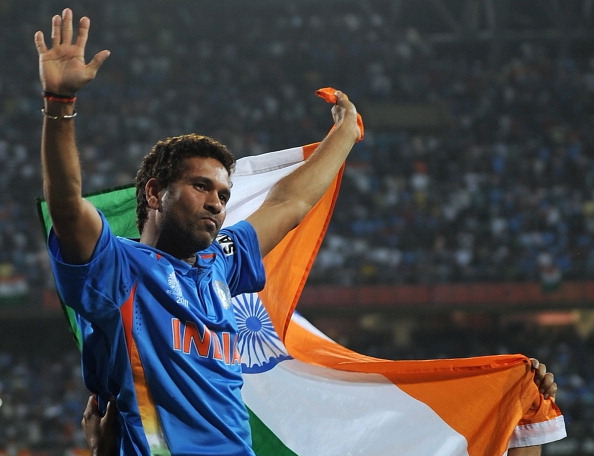 Is this the end of love for cricket in India? Is this the end of idol worship for cricket players? And an obvious question, shall we stop watching cricket? Some may say, only until Sachin Tendulkar retires from test cricket! These questions will come naturally from a nation which is quite obsessed with that name.
Of course, the word 'Sachin' is the best thing related to cricket in India. May be in some other nations also. He has conquered almost everything in the game. He has laid records so far that he doesn't need to address any other player who breaks his record, say for some decades. And when talking about achievements, no one can recite all of them in a day.
Cricket in India had a major black spot in the dark days of fixing. Sachin, under the captaincy of Sourav Ganguly, had a major role in bringing back the game to our minds. From ground zero to almost glory in the 2003 World Cup, even though the path was not of flowers, Sachin went on continuing his epic journey and at last won the ultimate glory in cricket, obviously the World Cup. Even if it came late, it was good because the most awaited things are sweeter.
In the late 90s and early times of the millennium, Indian cricket had no such abundance of players. Even though we had some other big stars, Indian cricket was mostly dependent on Sachin. I still remember the final against England in Natwest trophy in which Mohammed Kaif's parents switched off the T.V and went for a film rather than watch their son play, since he batted deep in the middle order.  They came back to watch the game only when some friends informed them about their son's match saving innings. Such is the belief in Sachin.  The prosperity of the players and the  board now is highly influenced by the master blaster.
The players who started their career, years after  Sachin's debut,  have already started their new career as commentators and coaches. Still the class is unmatchable.
So returning to the point, how can we adapt to the loss of a legend in our favourite game? It's hard to accept, still no player is bigger than the team, especially a national team. And change is inevitable. Let's hope for a new Sachin, may be Virat Kohli, the arrogant god, one who can possibly reach somewhere near the God's record when looking at his age.