Dravid talks about Sehwag's future
1.08K //
06 Mar 2013, 22:14 IST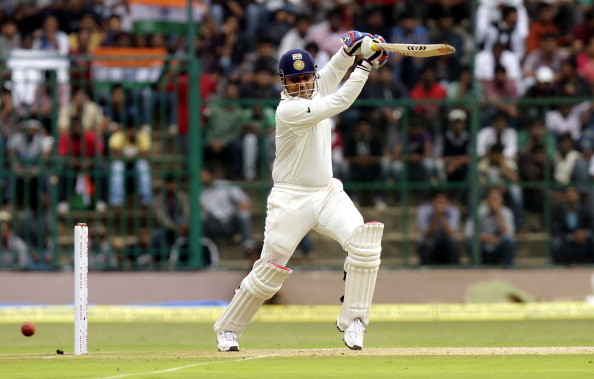 After repeated failures in the first two Tests, Sehwag has left the team management in a dilemma  about his continuation as an opener in the long run for India. India has done well in every aspect of the game in the first two Test matches.  The only weak link has been Sehwag's failure at the the top of the order. He  scored a mere 27 runs in the 3 innings that he played and was involved in partnerships of 11, 16 and 17 respectively.
The Wall of Indian cricket, Rahul Dravid had this to say about Sehwag, "I think the selectors and management need to decide whether they are going to open with Viru in South Africa. I mean Viru playing well is a great asset to any side, but the reality is that he hasn't been performing particularly well, and he hasn't really done well on overseas trips over the last two or three years. If they feel confident about opening with Sehwag in South Africa, then I think it makes sense to continue with Sehwag and give him the opportunity to get that confidence."
Dravid also added, "If they are going to look ahead, I think there could be a realistic possibility of Sehwag coming into the middle order. You know if opportunities open up at some stage, maybe Sachin is going to move on, then I think Viru is the man with the experience to be able to come in and bat in the middle order. He has said in the past that he would like to, and that could be an option."
Dravid also stated, "If that is the route India is going to take then I think it makes sense to try out another youngster, or try out another opener, and give him the opportunity to play at least a couple of Test matches in more familiar conditions, before going to South Africa. I think it will be unfair on any young opener to be asked to go to South Africa straightaway, and play against the likes of Steyn, Philander and Morkel."
It remains to be seen whether the team management heeds Dravid's advice.