Analysis of England's World Cup exit
2.04K //
11 Mar 2015, 01:56 IST
Every World Cup would have its fair share of 'shockers' and England being shown 'the 2015 ICC World Cup exit door' by Bangladesh has to be, without a shadow of doubt, the 'biggest stunner' of the marquee event. A team that have reached the World Cup final four times and settled for a bridesmaid finish each time – was never expected to endure such an ignominy despite the lean trot they have been enduring in recent times.
What could have gone wrong with England at the World Cup? Did their preparations for a tournament as huge as the World Cup go the desired way? Was the team selection faulty?
First and foremost, the axing of regular ODI skipper Alastair Cook just two months before the World Cup was something the English selectors could have done without. How often do we see a regular ODI captain being not just stripped of his captaincy, but of his place as well barely months before the World Cup, with the baton handed over to another southpaw Eoin Morgan?
Cook hasn't done himself any good with his prolonged slump in form but how did it vindicate Morgan's elevation to the hot seat considering his equally 'not so happening' batting form? The selectors did miss a trick or two by opting for a new skipper just two months before the World Cup, which demanded one question: did the ECB and the selectors treated the World Cup seriously or did they just merely go through the motions of picking a squad like they do for any other international series? Clearly, the impression one got was that the move reeked off a lack of planning and serious intent to put their best foot forward preparation-wise for the big-ticket event.
The batting department's collective failure
Another factor that let England down was the appalling run of captain Eoin Morgan. Every team derives inspiration in a captain leading from the front and in Morgan, England found someone, who was struggling to get runs, let alone dominate their batting department. The southpaw began the World Cup with a duck against Australia, before coming up with scores of 17, 46, 27 and followed with another duck in their must-win game against Bangladesh. His batting failures dented England's morale and aspirations in the World Cup.
Not just Morgan, England appeared like a sloppy handwritten book with no player taking it upon himself to take the fight to the opposition. Ian Bell was the only batsman, who looked consistent throughout the World Cup with scores of 36, 8, 54, 49, 63 – of course this sequence of scores may sound good for the record books, but England needed much more from an experienced campaigner like him. England wanted him to drop anchor and not depart for the pavilion after making promising 40s, 50s and 60s.
Joe Root has been England's best batsman over the last twelve months and showed that in ample measure when he slammed a fine century against Sri Lanka besides standing tall amidst the ruins in their big loss against New Zealand. James Taylor and Mooen Ali did play a few handy knocks, but lack of consistency from these guys bereft England batting of any firepower needed to punch holes in the opposition game plans.
Gary Balance was the biggest flop in their batting unit, much ahead of skipper Morgan, scoring a measly 46 runs off four games before being asked to warm the bench in the crucial tie against Bangladesh. England's batting was principally responsible for their shameful early World Cup exit – not that their bowlers deserve copious praise.
The bowlers did not cover themselves in glory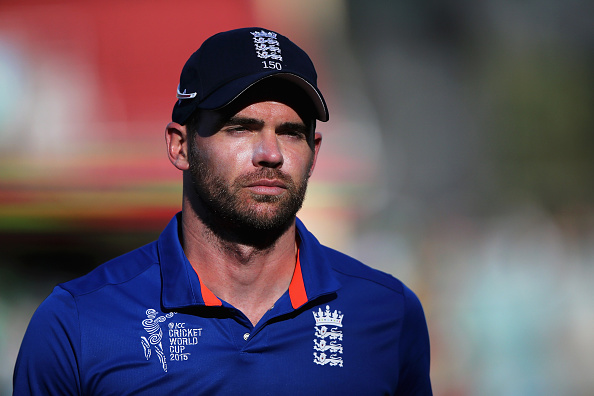 The bowling unit was ragged and it meant if their batters provided a veneer of respectability to the team's score, the bowlers undid that. Take for instance the England-Sri Lanka game – a match where the English bowlers managed to take just one wicket while defending a score of 309. The seasoned duo of James Anderson and Stuart Broad looked pedestrian for most part and featured in all five games purely on past reputation. Anderson struggled to get a wicket in the first two games, while Broad also cut a disappointing figure.
Between them, Anderson and Broad picked up seven wickets from five games, which sum up England's bowling woes. The question one needs to ask is: why were the duo of Anderson and Broad persisted with if they were out of form? Steven Finn and Chris Woakes performed much better than the two new ball operators. This is where the team management blundered – they needed to take some tough decisions and not just bank on past laurels of players.
In trying to get a perspective about England's ODI performance, it is important to understand that it's not as if something has suddenly gone awry for them. Statistics do tell a story. Going into the 2015 World Cup, England had developed a habit they found hard to get rid off – losing. Prior to the World Cup, England had lost 23 of its 35 ODI matches! England were soundly beaten by Australia 1-4 after the Ashes mauling, they subsequent lost a five match ODI series to Sri Lanka 2-3, they also lost to India 1-3, followed by another 2-5 series loss to Sri Lanka in the latter's backyard.
The biggest knee-jerk reaction to a shocking defeat of a fancied side in the World Cup is to ensure heads roll – in this case skipper Eoin Morgan and coach Peter Moores are under the criticism scanner. But the point is: how is England going to rebound from this low and show the cricketing world that they are not finished as an ODI side? Only time will tell!