Epic Boxing Day encounters - Part 1
1.72K //
26 Dec 2012, 17:42 IST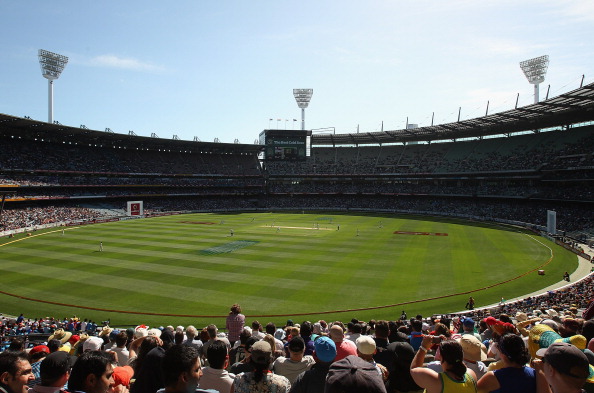 Boxing Day is one day in the year that every sports fan looks forward to. Traditionally, in South Africa and Australia, the much awaited Test matches are played on Boxing Day. In Australia, the Boxing Day Test at the Melbourne Cricket Ground is one of the most popularly celebrated sporting events. The Test attracts audiences in colossal numbers.
As an avid follower of Australian cricket, the Boxing Day Test, played on the 26th of December every year, is something I look forward to the most; it only adds to the joy of the festive season. Boxing Day's history dates way back to 1950, when the first Boxing Day Test was played between Australia and England at the MCG, but was Day 3 of the Test. Previously however, it was renowned for the high-profile encounters between the two rivals – New South Wales and Victoria in Sheffield Shield clashes. The first Test to have commenced on the 26th of December wasn't played till 1968 when Bill Lawry sent the West Indies in after winning the toss, bowled them out for 200 and batted for about eight hours himself, to score 205.
There have been many Boxing Day matches that have been exceptional for various performances, special accolades and memories; one such match was 'The Mystery Test' of 1974. A whopping 77,167 fans showed up to watch Dennis Lillee and Jeff Thomson. Thomson didn't disappoint: he took 4/72 and 4/71, but the match ended in a draw – with Australia 8 runs short of victory, but 8 wickets down.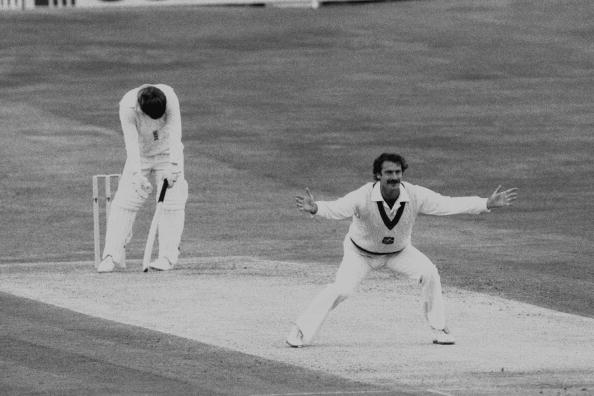 Another such Test was the one played in 1981, between Australia and West Indies – arguably one of the runners for the best day's cricket. Kim Hughes came in when Australia was 3/8 against the legendary West Indian attack that consisted of greats like Michael Holding, Joel Garner, Colin Croft and Andy Roberts and scored a gritty century in 200 balls out of the total of 198. That, in Ian Chappell's words, was, "The bravest innings I ever saw."
The Boxing Day Test of 1982, which was regarded as one of the greatest, saw England win by only 3 runs. A total of 63,900 spectators were present on the day and watched the changing fortunes throughout the match. Jeff Thomson and Allan Border added 70 for the 10th wicket, and began Day 5 at 9/255 , needing another 37 runs to win. They eventually fell 3 runs short.
The Boxing Day Test of 1983 was against Pakistan with 40,240 fans witnessing a well-played 152 by Moin Khan, but Graham Yallop's brilliant 268 stole the show; it was his third double-century of the season. The match however, ended in a high-scoring draw.
In 1984, Boxing Day was the fourth day of the Test against West Indies due to hectic scheduling. 18-year-old Craig McDermott took 6 wickets on debut. Legendary batsman Viv Richards scored a fantastic 208, but Andrew Hilditch, playing his first Test in 5 years, scored a match-saving 70 off 113 balls to ensure a draw.
The 1985 Boxing Day Test against India was Steve Waugh's Test debut. Despite centuries from Allan Border and Greg Matthews, due to rain, the game was washed out, when India was in sight of victory.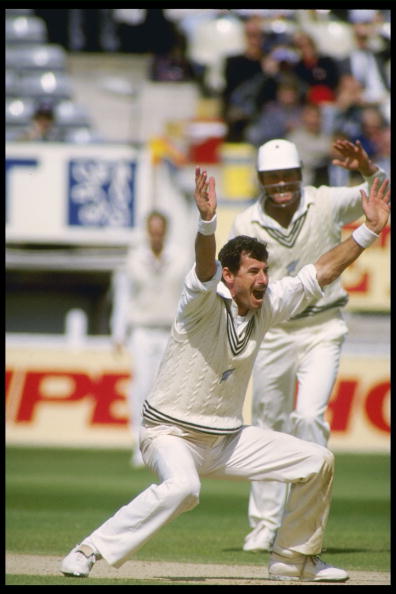 New Zealand were invited for the Boxing Day Test in 1987, and never again. Tony Dodemaide had a brilliant debut (50 runs and 6/58), Sir Richard Hadlee's 10 wickets almost gave New Zealand victory, but Craig McDermott and Mike Whitney saw off the final 20 minutes to finish the game with a draw; thus giving Australia its first series win in 4 years.
In 1990, Bruce Reid enthralled 49,763 fans by setting up Australia's 9-wicktet win over England with figures of 6/97 and 7/51. Border, Boon, Taylor and Marsh scored half-centuries at an MCG missing the Southern Stand, which was in the process of being made into the Great Southern Stand.
Find Part 2 here: Epic Boxing Day encounters – Part 2