Essex have secured the super pace of Shaun Tait
725 //
02 Mar 2013, 10:55 IST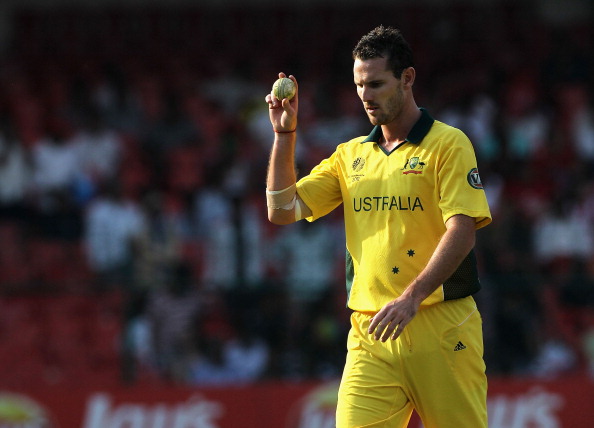 Essex have secured the super pace of Shaun Tait for their 2013 Twenty20 campaign.
Shaun Tait is a 30-year-old right-armer, who now only plays Twenty20 cricket. He is known around the world for his exhilarating pace, holding the record for the quickest delivery by an Australian – pretty good if you ask me!
He bowled a storming delivery, which was measured at a whopping 100.1 mph against England during a one-day match in 2010.
Throughout the winter, he played for Chittagong in the Bangladesh Premier League and Adelaide in the Australian Big Bash competition.
He has played three Test matches for Australia but he decided his body was not up for the challenge of the tiring five-day games. But he has kept committed to the one-day game. He was a key player in Australia's successful 2007 World Cup where they struck gold, winning the trophy. During 35 one-day internationals for Australia, he has bagged a pretty impressive 62 wickets with an average of 23.56.
In terms of T20 cricket, Shaun has taken 28 wickets in 19 T20 internationals. He was part of Glamorgan's T20 side three years ago, where he managed to take nine wickets. Before going on his T20 travels to Essex, he will be playing for Rajasthan Royals in the exciting IPL tournament and MCC in a Twenty20 competition which will be held in Abu Dhabi.
Essex head coach Paul Grayson has said "Shaun is an outstanding Twenty20 bowler who has genuine pace and match-winning ability."
"We welcome him to the club for the Twenty20 campaign and are hopeful of success with him."
I think the head coach is spot on. Shaun should provide extra depth, more options and the ability to terrify most batsmen and certainly all the tail-enders. Shaun will certainly be a threat to watch out for, hopefully he won't be too much for the batsmen of Sussex but I wouldn't like to bet on it!
He joins a supreme line up of players who have joined other English counties and will most likely be part of the T20 trophy this year, alongside Dirk Nannes, Ricky Ponting and Graeme Smith.
I look forward to experiencing these outstanding cricketers show off their skills in the highly anticipated summer of cricket.