Feared never scoring an international century at Eden Gardens: Sourav Ganguly
7.59K //
29 Jan 2015, 04:58 IST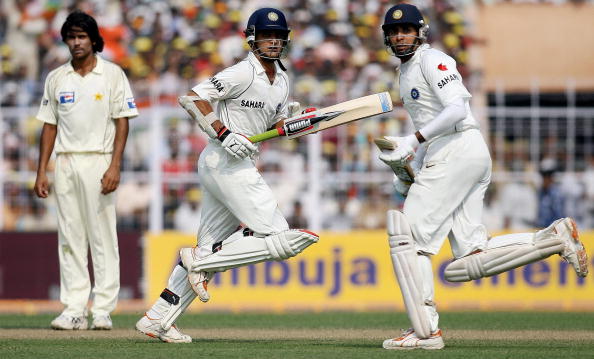 Kolkata, January 28 (IANS)
Former India captain Sourav Ganguly on Wednesday revealed that his biggest fear in his cricketing career was to have not scored an international hundred at his home ground, the historic Eden Gardens.
"My biggest fear was that I thought I would never get a hundred at the Eden. But then it came against Pakistan," Ganguly said.
The southpaw overcame his worst fear December 1, 2007 when he scored 102 in the first innings of the second Test against the arch rivals, that was eventually his last Test match at the ground.
The left-hander has a solitary century at the hallowed ground having played eight Test matches and four One Day Internationals.
"I prefer the old Eden Gardens for its magnanimity"
Speaking during the launch of the book 'Eden Garden-Legend and Romance' by former Bengal cricketer and author Raju Mukherjee, Ganguly felt nostalgic tracing his journey as a cricketer from Dhukiram coaching centre to his first match at the Eden where he scored a century in an under-15 match.
He, however, said he preferred the old stadium than the revamped one, just because of its sheer vastness.
"I have seen the ground transform, the old stand and now the renovated one, although I prefer the old one because of the vastness and the magnanimity of the stadium," he said
The 42-year-old said the ground has always been 'special' to him, and the win against Australia was one of his best ever experiences there.
Such is the attraction of the 150-year-old stadium, that England batsman Alastair Cook had asked Ganguly to host England at the ground.
"Alastair Cook once asked me, if I could get a match for them at the Eden Gardens. I had to make him understand I was just a player and it was not in my hands."