Five events in the Associate World which changed Cricket
975 //
Timeless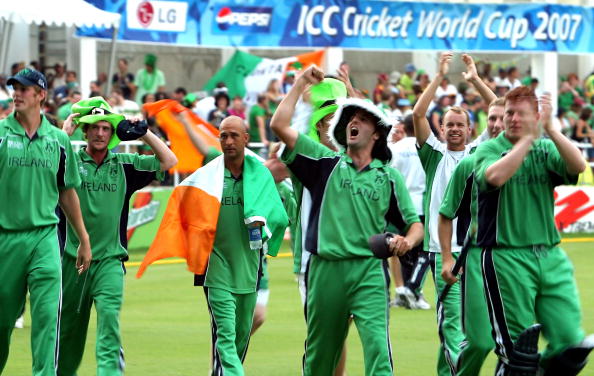 There have been many incidents in Associate Cricket, which if happened differently, would have changed the whole world order in cricket. Many of these incidents will come as a surprise to the youth, who know of cricket probably as just six or seven good teams and three minnow Test teams, whom they will never see their country play against.
5. Argentina not offered ICC membership
Very few people know that Argentina was once considered a decent cricket team, probably at the level of the current New Zealand at that time. Argentina had the largest population of Britishers outside Britain.
When the ICC was formed, it was formed as Imperial Cricket Council and membership was limited to the British Empire only and hence, Argentina was not eligible. With time, the game lost its charm in the nation.
If Argentina had been an ICC member, then the game surely could have some footing – just as has been the case with Rugby and Hockey in Argentina. It could also have opened the game up in a new continent and increased the size of the cricketing community.
4. Canada postponing Test membership
In the 1950s, ICC made up its mind to offer Test status to Canada. After all, Canada was a major Commonwealth country and cricket had a long history there. However, Canada felt that it would need some more time to develop its cricket; unfortunately, that time never came and the ship had sailed.
Another event that could have led to the exposure of cricket in a large continent if it had happened differently. One can only imagine how a Canada-Caribbean rivalry could have shaped up on the cricket field.
3. Ireland WC Victory over Pakistan
It was St. Patrick's day, and an important moment for a lot of Irish supporters. Ireland cleaned Pakistan out for a paltry total and began huffing during the chase. However, they stumbled across the finish line and created history by knocking one of the favourites out.
This should have made ICC happy, with signs that cricket was improving. But it had the exact opposite impact.
For the next World Cup, ICC cut the number of teams down from 16 to 14 and elitism gained a stronghold. This was to be further strengthened when ICC almost made a decision to make the 2011 World Cup a Test-playing-nations-only affair. However, it didn't fall through and Ireland impressed the world yet again, beating England in a high-octane clash.
2. Cricket missing out on the Olympics
Cricket was only played once in the Olympics, when Great Britain bagged the Gold and France took the Silver. It is a pity that the ICC didn't push for cricket at the Olympics, as it could easily have meant growth for the game. More countries would have taken up the sport and more money would be spent well.
1. Imperial Cricket Conference – USA not invited
Cricket, at one point in time was very popular game in USA, but as everything British was opposed, so was cricket. However, cricket remained strong in various pockets of USA, like Philadelphia and New York and continued to thrive there. But USA was never engaged by the ICC and hence there wasn't enough exposure or opportunity for the game to blossom in one of the largest sporting economies in the world. It might have taken the game to a whole new level.