Ganguly praises Dhoni for breaking his captaincy record
2.35K //
05 Mar 2013, 21:03 IST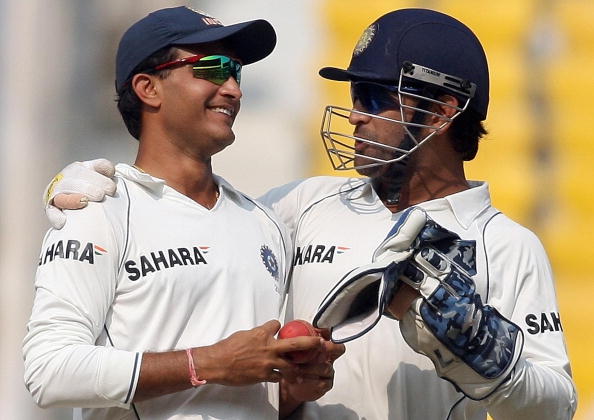 Kolkata - Sourav Ganguly on Tuesday lauded Mahendra Singh Dhoni for becoming the most successful Indian Test captain, surpassing his record, and hoped that the Jharkhand wicketkeeper-batsman would be able to carry his showing in the coming foreign engagements.
"Dhoni's record is praiseworthy. Twenty-two Test wins is not a small achievement. And the success against Australia has come against the backdrop of the not-so-good times he went through in the last two years," said Ganguly.
However, he linked the stints of former captains as also that of Dhoni to a relay race where each skipper carried the baton forward.
"At various times in cricket you will see different captains. In recent years, India has seen captains like (Mohammed) Azharuddin, Sachin (Tendulkar), Sourav (Ganguly), (Rahul) Dravid, Dhoni. In the cricket relay race, each has carried the baton forward.
"But I must say that Dhoni's achievement is a good piece of news for Indian cricket. I hope this will take Indian cricket forward," said Ganguly, whose record of 21 Test wins stood for eight years before Dhoni overtook him after inflicting another humiliating loss on Australia at Hyderabad Tuesday.
However, he agreed that number of wins or success on home soil could not be the only criteria for judging the greatness of a captain.
"I don't think this is right. During the last 25 years, India has seldom been in trouble on home soil. To judge a captain one should take into account his record on foreign grounds."
Ganguly hoped that Dhoni would be able to continue his recent success on home grounds in the coming engagements with South Africa, New Zealand, England and Australia in the next two years.
The 31-year-old Dhoni, who has recorded two World Cup wins (2007-T20, 2011-ODI), now has 22 Test wins, one more than Ganguly.
Dhoni has captained India in 45 matches, won 22, lost 12 and drawn 11, for a winning percentage of 48.88.
Ganguly led India in 49 matches – 21 wins, 13 losses and 15 draws – and has a winning percentage of 42.85.