Complaint filed to BCCI and ICC against Virat Kohli's abusive conduct
5.76K //
04 Mar 2015, 17:34 IST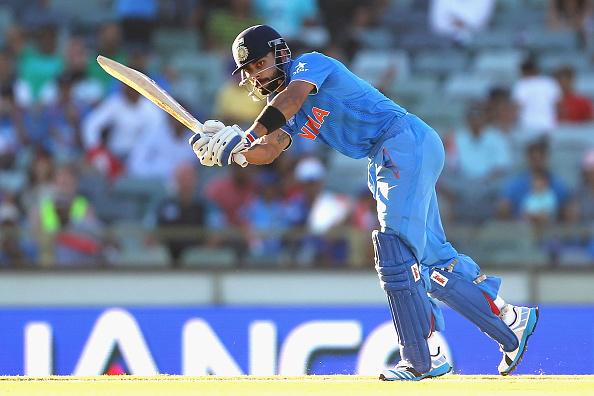 An official complaint has been filed against Indian vice-captain Virat Kohli to the ICC and BCCI for abusing the Hindustan Times journalist Jasvinder Sidhu. Kohli has been under the pump after the news of him abusing Sidhu – mistaking him for a reporter who had written a newspaper story about him and Anushka Sharma – during a practice session at Murdoch University in Perth broke out yesterday.
Legal proceedings possible
"I have written a letter to the BCCI President Jagmohan Dalmiya after consulting our Editor-in-Chief. I have asked Dalmiya to look into the incident. The reporter in question, Jasvinder Sidhu, has also informed the ICC about the incident," HT Sports Editor Sukhwant Basra said.
Reports suggest that the newspaper is also considering legal action against the 26-year-old. The BCCI, while admitting to such an incident taking place, has denied any abusive behaviour from Kohli's side.
BCCI wants to put an quick end to it
The Indian team's media manager, RN Baba, said: "There was a misunderstanding and no abusive language was used. Virat has spoken to the concerned gentleman immediately and [the] matter ends."
"He (Kohli) has clarified on the issue," Anurag Thakur, the newly elected BCCI secretary, told PTI. "For India, the ongoing World Cup is very important. We need to put all these issues to rest and (he) indirectly has communicated that he misunderstood the situation. Let's put this matter to an end.
"In future I think these kind of incidents should be avoided and taken care of. I have not spoken to the players yet, the team management is there, taking care of all the players' needs."
India, who have been unbeaten in their World Cup campaign so far, are scheduled to take on West Indies in their fourth group stage match, at Perth, on Friday.