2018 will be the third time that Hong Kong will play in the Asia Cup. Previously they have appeared in 2004 & 2008 editions of the tournament. In these two editions, they have played four matches, losing all of them - twice against Pakistan and one apiece against India and Bangladesh.
Hong Kong won the 2018 Asia Cup Qualifiers hosted by Malaysia to qualify for the main tournament in the UAE. Their performance in the Group Stage - 3 wins (against Singapore, UAE & Nepal), 1 Loss (against Malaysia) and one no result (against Oman) left them in second place on the table.
Along with UAE, they advanced to the final of the Qualifiers. In the final, they defeated UAE to win the tournament and take their place in the 2018 Asia Cup.
Some of the facts & figures of Hong Kong in the Asia Cup is mentioned below:
• Tabarak Dar with 101 runs from four matches is the leading run scorer for Hong Kong in the Asia Cup.
• Tabarak Dar's 36 against Pakistan in the 2004 Asia Cup is the highest individual score by a Hong Kong batsman in the Asia Cup.
• Afzal Haider, Ilyas Gull & Nadeem Ahmed are the leading wicket-takers for Hong Kong in the Asia Cup. They have taken 4 wickets each.
• Nadeem Ahmed's 4/51 against Pakistan in 2008 is the best bowling performance by a Hong Kong Player in the tournament.
• Hong Kong in its four matches has only managed to hit one six. This was hit by M. Cheruparambil in their match against Pakistan in 2004.
• India's 374/4 in 2008 is the highest score by a team against Hong Kong in Asia Cup.
• Hong Kong's highest score in Asia Cup is 165 all out against Pakistan in 2004. Their lowest score is 105 all out against Bangladesh in 2004.
• Nadeem Ahmed's 3 catches is the most by any Hong Kong player in Asia Cup.
• Hong Kong goes into the 2018 Asia Cup with Babar Hayat as its all-time highest ODI run scorer with 759 runs and Nadeem Ahmed as its all-time highest ODI wicket-taker with 38 wickets.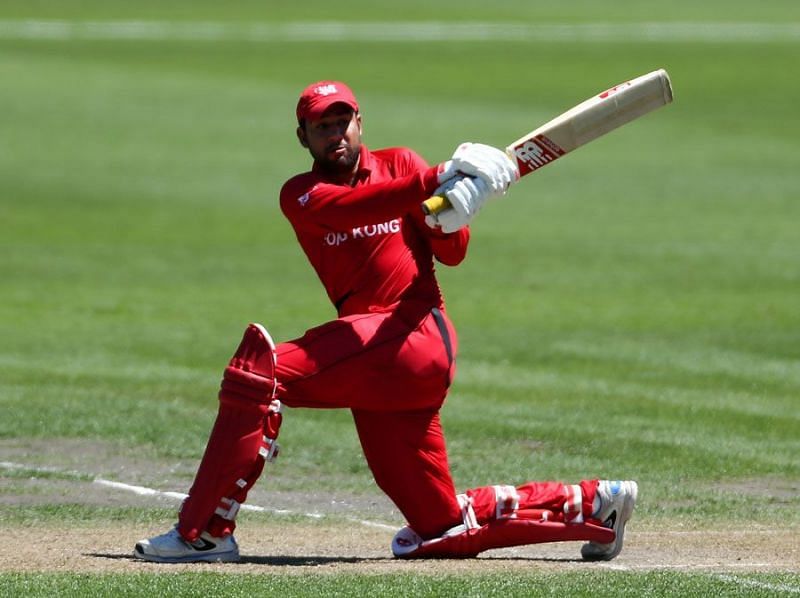 Now back in the Asia Cup after a gap of 10 years, Hong Kong is in Group A with India and Pakistan. Though they are not expected to win, matches against teams like India and Pakistan will give them the much-needed experience of playing against a big team.
If they play well and the two Asian powerhouses have an off day, we may also get to witness Hong Kong's biggest win so far. That may be a pipe dream but it is possible as we have seen both India and Pakistan falter against smaller teams in the past.