I don't want to dwell on the past: Azhar
827 //
08 Nov 2012, 18:46 IST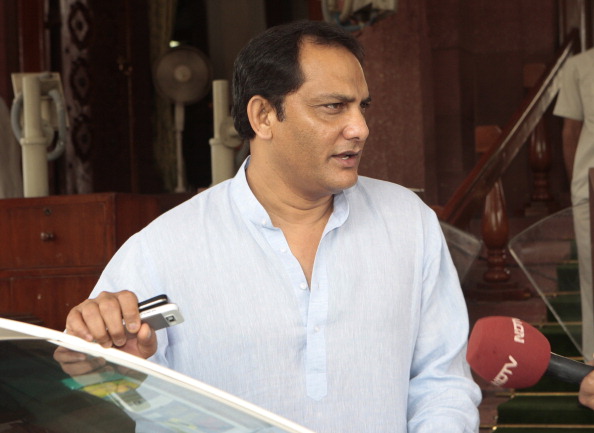 New Delhi – After the Andhra Pradesh High Court Thursday overturned the life ban imposed on him, former India cricket captain Mohammad Azharuddin said he is "a relieved man" and does not want to dwell on the past, having battled against the ban for 12 years.
"I am a relieved man. I fought this battle for so long with patience. It has been a tough battle and I am grateful to everyone who has supported me during this difficult period," Azhar told reporters at a press conference at his residence here shortly after the high court order.
The Board of Control for Cricket in India (BCCI) had Dec 5, 2000 banned the cricketer from playing professional cricket after he was found guilty of match-fixing charges.
The Hyderabadi had challenged the Indian cricket board's decision in the city civil court, which upheld the ban. He then moved the high court against the lower court's order, his lawyers arguing that BCCI imposed the ban without any evidence.
"My name is cleared and I don't want to dwell upon what happened in the past. If people want to keep talking about the past I can't help them. I am happy, I have not done anything wrong and I do not have any regrets," said the 41-year-old Azhar, who is presently a Lok Sabha member from Moradabad constituency in Uttar Pradesh.
Asked if he regrets not having completed 100 Test matches, stuck on 99, the wristy batsman said: "I think I was probably destined to play 99 Test matches hence played that many. I believe what has to happen, will happen."
The court verdict has come as a major relief to Azhar, who had always maintained that the ban on him was unfair and the BCCI's decision was unilateral.
Azhar, one of India's most successful captains, played 99 Tests and scored 6,215 runs during his career. He also played 334 One-Day Internationals scoring 9,378 runs in his 15-year international career.