The cricketing season is on in full swing, but what's making the headlines is the recently concluded season seven of Game of Thrones.
Game of Thrones, adapted from the book series by George R. R. Martin, has one of the largest fan bases in the world having attracted a record viewership.
The series chronicles the violent dynastic struggles among the realm's noble families for the Iron Throne, while other families fight for independence from it. Fans have grown to sympathize and develop a strong bond with several characters, making the show even more intriguing. Here's a look at which cricketer's personalities match with their respective GoT character.
Ben Stokes - Tormund
Both look really similar with red hair. Following the death of Mance Rayder, the free folk seemed to be in a state of disarray, until Tormund stepped up.
Despite being an ardent devotee among the wildlings, he went on to lose an important war against the Wall.
Similarly, despite Stokes being an important player for England, he lost an important battle against Carlos Brathwaite in the World T20 final.
However, now under the leadership of the King of the North Jon Snow (or dare I say Aegon Targaryen), Tormund has taken over from the Night's Watch, protecting the realm from the real threat.
As for Stokes, post his Indian Premier League Stint, he looks a completely different player. His contribution in all three departments of the game has made him an invaluable asset for England.
Virat Kohli - Khal Drogo
Similar in looks, both boast an impressive beard. Drogo, the Khal of the Dothraki, was known for his savagery, brutality, and lack of relent or remorse to his opponents.
Khal Drogo, known for leading by example, was utterly fearless to the point of recklessness. Having never lost a fight, he was one of the most feared characters.
Alike, Kohli has a reputation of leading by example too. Under his leadership, the Indian team has thrived.
Also known for his aggressive nature, his ruthlessness and sheer determination to win has seen him prosper as a captain and helped him become one of the most feared batsman in the world.
Kevin Pietersen - Ser Jaime Lannister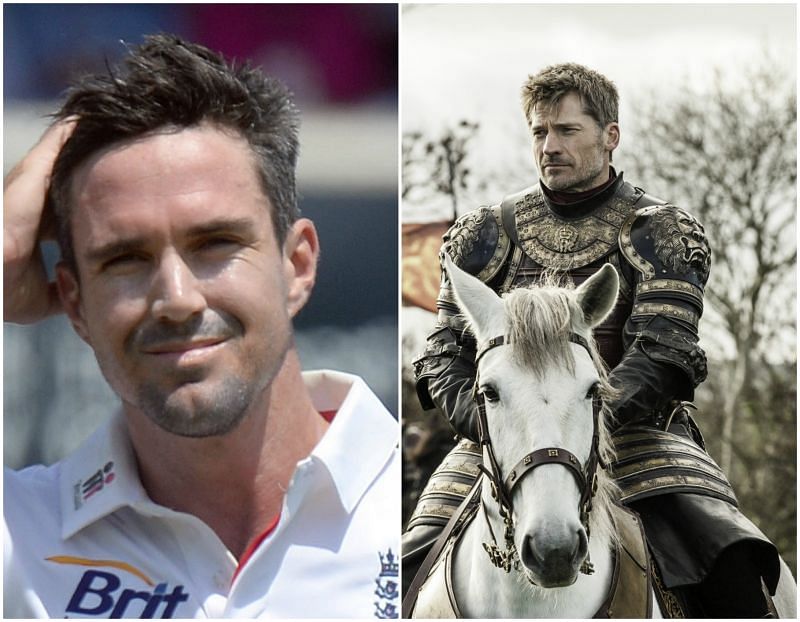 The Lion of Lannister, Ser Jaime is one of the fiercest warriors and most respected swordsman in all of Westeros. And yet, for all his grace and might with the sword, he's one of the most hated and misunderstood character.
Known as the 'King slayer', Jaime character has developed and changed over the years. Having lost his right hand, Jaime determination to learn the art of warfare is admirable.
Similarly, Kevin Pietersen rose to fame as one of the most destructible and stylish cricketers. Having been sacked by England following several controversies, many believed his international career to be over.
His willingness to not give up has seen him further rise to fame with appearances in T20 tournaments all around the world, where he's cemented his place as one of the most destructive batsman to have ever played the sport.
Tywin Lannister - Ricky Ponting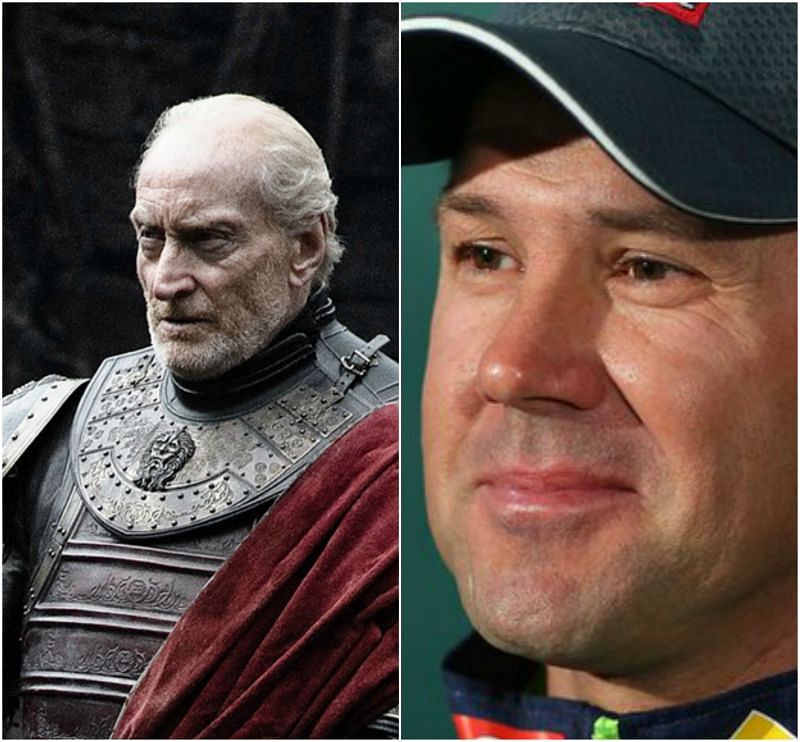 Extremely successful and the richest man in all of Westeros. Tywin had the best army in the world, and hence was feared by the seven kingdoms. Extremely arrogant, Tywin would do anything, regardless of the consequences to win (The Red Wedding). Hence, many Northerners hate him for who he is.
Similarly, Ponting is one of Australia's most successful captains. He captained the best team in the world and dominated everywhere, regardless of conditions. Again, extremely arrogant and determined, Ponting would do everything in his power to get his team over the line. His success has led to him receiving a lot of stick from rival fans around the world.
Jon Snow - Steve Smith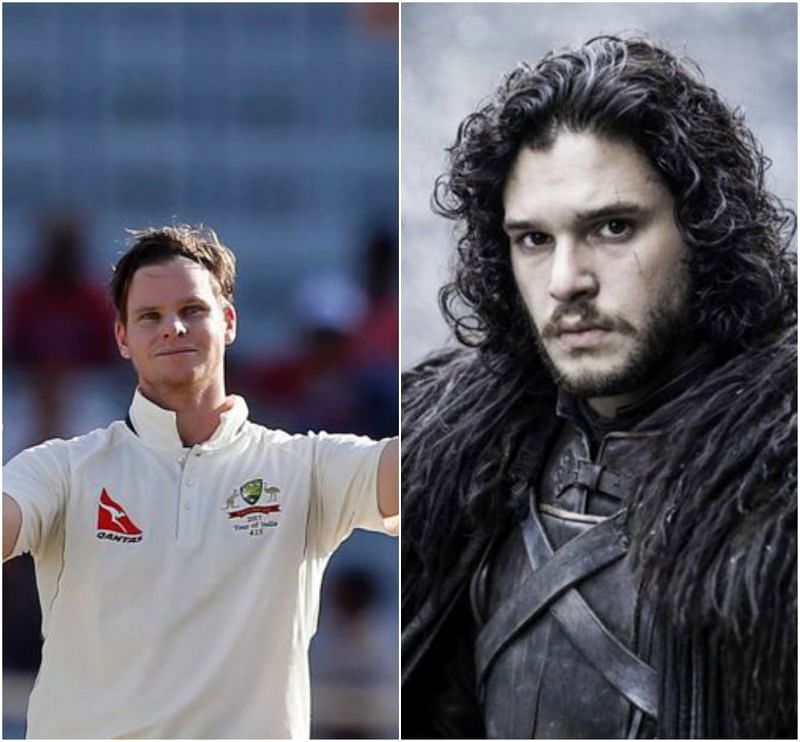 Jon Snow is arguably one of the most loved characters in the series. Brave, sometimes a little too brave loves to lead by example. Having been resurrected from the dead, Jon has gone on to become the King in the North, and is most likely the one to lead the kingdoms to safety against the Walkers.
Not exactly back from the dead, but cricket prodigy Smith had a very poor year and was thought of as lost in 2011. However, he resurrected his career by playing in the Sheffield Shield and bagged a Big Bash title as well. Since then, there's been no looking back. No.1 test batsman in the world, and under his captaincy, Australia would be looking to hit new heights.
AB De Villiers - Night King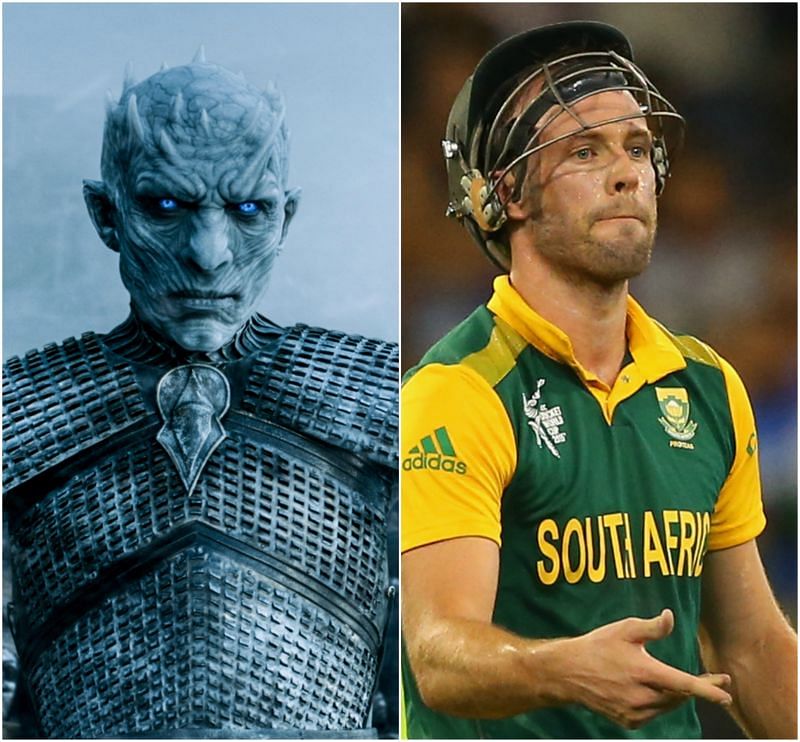 The only difference between these two is one's hated by millions while the other is loved by millions. The Night King has no limits to his powers, he can do anything. There's no human that can touch him. With his growing army, and unmatchable power, he's feared by all the living.
Alike, ABD has no competition. His unique 360 degrees batting style has taken the world by storm over the years. He possesses a wide array of shots, making even the best of bowlers look silly. With his fans increasing by the day, humans don't believe such a player exist until they see him play.
Brienne of Tarth - Mahela Jayawardene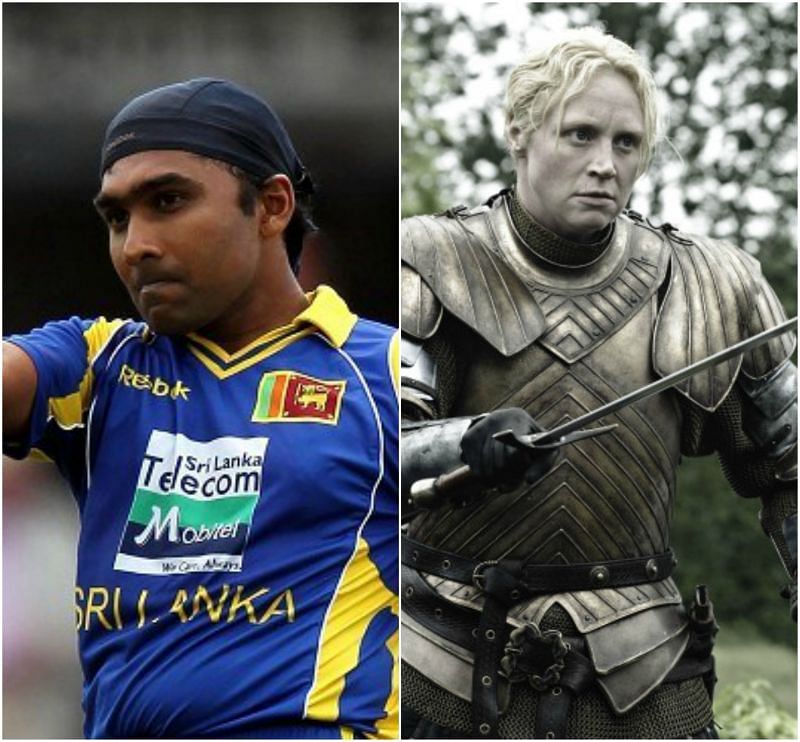 Renly Baratheon once said "You can trust Brienne, her loyalty comes free of charge."
The epitome of loyalty, Brienne goes about doing her duty. A true knight, Brienne would do anything to keep her promise. Never in the limelight, Brienne on countless occasions has risked her life to uphold the oaths she's taken.
Similarly, Mahela Jayawardene, a stalwart of Sri Lankan cricket, has acted as a rock for the team. His contribution has often gone unnoticed, and on numerous occasions won Sri Lanka matches individually or dug them out of tough situations.
Chris Gayle - Mountain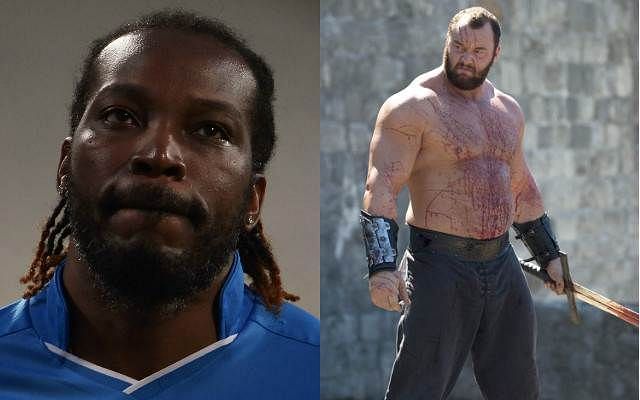 Gregor Clegane aka the Mountain is well known for his brutal and savage nature, remorselessly killing unarmed opponents half his size or leading the torture of helpless villagers.
He has an insatiable bloodlust that he releases through acts of extreme violence. He is quick to anger and never shows any fear of acting on it, since no one dares stop him.
Similarly, the Universe Boss, boasts of super human strength and can single handedly destroy opponents.
On his day, Gayle has the ability to demoralise or annihilate any bowler or team and spares no one. These traits have earned him a reputation of one of the world's most destructive batsmen ever.
Edited by Anuradha Santhanam