If Sachin is God, cricket is his messenger
2.22K //
23 Mar 2012, 22:39 IST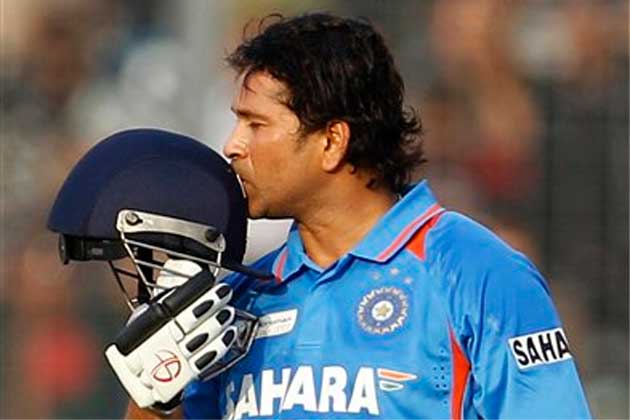 "Look son, if you don't eat, Sachin (God) won't give you the things you want". This sentence suits Rajinikanth better I would say. It is very often said that "If Cricket is Religion, Sachin is God". However, I would like to rephrase it and put it as " If Sachin is God, Cricket is his Messenger". In cricket, at least in India, this seems to be apt.
No one can doubt the ability, passion, determination and commitment of this great man, one of the most extraordinary cricket players the world has ever seen, perhaps the best ever. Sachin's talent and commitment have never deteriorated and his passion for the game is still the same. Every youngster's inspiration is Sachin Ramesh Tendulkar. But is Sachin greater than the game itself?
Sachin loves the game more than himself, but ironically, people love him more than the game. The farewell that he will get when he retires will be phenomenal. People will say "Adiós to Sachin, Adiós to cricket".
Low turnouts, empty stands and of course poor sales are the things that one can observe when Sachin is not playing a match. Sachin's fans will have a bad day at office when they see their little master get out in the 90s, kids may not go to school, Anna Hazare may start an indefinite fast and Manmohan Singh may even break his silence.
"I don't think I will watch cricket after Sachin retires" said my father in a strange delighted tone when Sachin scored his century of centuries. "Cricket is impossible without Sachin", exclaimed many with pride. This may sound absurd, but it is true. They love this man more than any cricketer, but the question that often pops up in my mind is, is Sachin greater than the game itself? When Ganguly was captaining the side, Sachin was dropped because of his poor form. It was unusual to see his fans fomenting and going against Ganguly in a ridiculous manner, even though Sachin was quiet. In a team game, the team's balance is more important than an individual's position in the side.
I neither criticise Sachin nor his fans. However, the narrow-mindedness of the fans is disappointing. For instance, over expectation and pressure on the team prior to the commencement of the 2007 World Cup resulted in the team losing in the first round of the tournament. Is it possible for a  single player to play under tremendous pressure? Even staff members in the hotel started to ask Sachin about his 100th century. This suggests that it's not just the people who are obsessed with him; even the media depend on Sachin to increase their TRPs. This 100th century would have been more of a relief to Sachin rather than an achievement.
Remember, if there was no cricket, there would have been no Sachin. Will Indian cricket be watched with the same interest after Sachin retires? Does cricket need publicity through Sachin? Should the same thing happen to any other player after Sachin? These are few questions that I would like every Sachin lover and cricket lover to think about.
"My goal is to win a World Cup, not getting a 100th century. Follow your dreams, dreams do come true. I am not God. I am a cricketer and I am Sachin", said the great man when he scored his 100th century.