India in the age of over-dependence
1.60K //
02 Mar 2012, 18:33 IST
Team India has not seen a darker cloud loom over its head in recent years, except perhaps the Chappell-era. But when mulled over, Chappell may have had an estranged relationship with all the players and India under him had failed to go past the group stages in that nightmare of a cricket world Cup, but before and after 2007, the team was in a relatively good place.
Under Greg Chappell, India had a 58% success rate in test matches and 54% in ODIs. Not too shabby considering how much the Indian fan detests the Aussie.
Then came the small 'managerial' stint of Lalachand Rajput where India, under a new captain, clinched the inaugural T20 World Cup and went on to conquer the world under the calm guidance of Gary Kirsten.
However, since he put in his resignation letter to the BCCI, India has looked lacklustre and dishevelled. New coach Duncan Fletcher has failed to inspire the players as the team falls one game after another. Interestingly enough, Fletcher's reign is not unlike Chappell's. Rifts between team members, strange team policies and public team bashing have all peppered Fletcher's stint. However, the focus is yet to point in his direction. He seems to be in the shadows, hoping against hope. A coach worse than Chappell, perhaps? But that's a different story…
At the time of writing, Sri Lanka are two wickets away from beating Australia and booking a place in the three-match final, resulting in India's exit from the tournament and a sorry end to an even sorrier tour. The team which enthralled the world with their performances in the World Cup less than a year back is now leaving its fate in the hands of another.
Three days ago, India faced Sri Lanka in a must win encounter and had the steep challenge of chasing 320 in less than 240 balls in order to stay in the tournament. Virat Kohli produced what could well be his greatest knock ever, as India accomplished the target in less than 37 overs. But it still didn't change the fact that Sri Lanka had to lose their next game for India to reap the rewards of a stellar performance.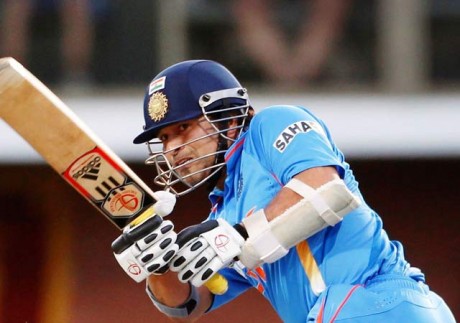 The 'dependence' factor has been a common theme in all teams India has ever put out on the field. Majority of that dependence of course, falls on to Sachin Tendulkar. The Master Blaster isn't having a pleasant time himself in Australia. In the late 90s and early 2000s, the case often was that if 'Sachin gets out, India will lose' (which erroneously soon morphed into 'if Sachin scores a hundred, India will lose'). The emergence of new talent has reduced the weight in the little man's shoulders but ironically now, it's the other way around. Sachin depends on the performance of the team for his own batting. In Australia, the man has started off each inning on a positively classy note, but the failure of his teammates forces him to change his mode of play and eventually, falls prey to circumstance.
The test team has leaned on its 'big four' for over five years now. Soon, and most probably by the end of this year, India will be without Rahul Dravid, VVS Laxman, Sachin Tendulkar and Virender Sehwag. With no replacement with enough experience under his belt coming over the hill, India seem to be heading into a dire period of cricket.
The younger players aren't nearly as talented as the previous batch of youths that took the world by storm. It's heartening to see Virat Kohli tear apart everybody but if we are driving into a future where we end up depending on his ability, well, it won't be too different from now, will it?
India's failure to take things into their own hands and more importantly, their failure to win a game abroad is worrying. What do we need, who knows? A new coach? A new captain? A new team? A new jersey? We probably need a new excuse to depend on.