India vs England: A Modern Rivalry Of Equals
825 //
21 Jul 2011, 00:45 IST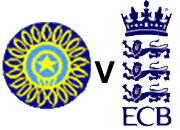 For a country that was passionate about its independence, always rightfully so and many times violently so, Indians on the cricket field in the decades after that night of 15th August, were strangely almost deferential to the Englishmen.  One can't think of men like Merchant, Hazare, Mankad or Umrigar, fine men fluent with the English language and class exponents of an essentially British pastime, making news for 'sledging' (a modern and polite word for the more traditional 'abuse') their opponents, although one can only imagine what they must've got from the likes of Trueman and Statham.  Perhaps it was a result of India almost always bereft of bowlers who were even remotely fast, what with Mankad and Hazare opening the bowling. Hurling abuses while bowling at speeds below 70 MPH is like a Pomeranian dog trying to intimidate by barking. Or perhaps they were men much like their fledgling country – wary of offending anyone, least of all the former rulers. Surprisingly, this continued for a long time, barring the exceptions of a determined and bullheaded Sunil Gavaskar, and a gifted and pacy Kapil Dev, prompting Bob Willis to once say at a press conference in '82 that they don't really chunter against Indians on the field because the Indians are a bunch of such nice blokes. As a result, there never was, what the modern commentators say, a 'needle' in the contest between the two countries. The English dominated whenever Indians toured, barring the exceptions of Wadekar led team of early seventies and Kapil led team of mid eighties.
Things changed sometime in the nineties.  India suddenly found itself shaking off its socio-economic development ideology, which had long turned into a sustained and dispiriting obsession, partly due to the external forces and partly due the shared vision of the current PM and the then PM.  In the nineties and especially in the first decade of the new millennium we have seen perhaps the most intense but underrated cricketing rivalry between the two countries. The leaders from both sides, proud men like Nasser Hussain and Michael Vaughan, Sourav Ganguly and Rahul Dravid, were strong characters who never backed down. They were ably supported by the feistiness of the likes of Andrew Flintoff and Kevin Pietersen, Virender Sehwag and Zaheer Khan. Anil Kumble, the greatest Indian spinner played his part too. And then there was Sachin Tendulkar. He was playing test cricket for India when License Raj had damned a nation to decades of obscurity after the British Raj had suppressed the Indian spirit to subservience, the Berlin Wall was still erect and the USSR was actually on the world map and not just in cold war era novels.
India vs Australia, India vs Pakistan, England vs South Africa and, of course, The Ashes always got higher billing. England vs Pakistan was intense for all the wrong reasons, some of them quite disgusting (Inzamam's Darrell Hair induced rage and subsequent abandonment of a test match) and some threatening the very existence of the sport (the spot fixing and the heartbreaking loss of Mohammad Amer and Mohammad Asif – men who were potentially great cricketers but were cheap merchants of their souls). Through all these, India vs England has been the true advertisement of what Test cricket is all about – a stern test of character, and not just the kind of character that Amer and Asif so woefully lacked. There have been dazzling instances embodying this – the astonishing Phoenix act by Sourav Ganguly in 1996 in scoring two back to back centuries when he was the most derided young cricketer,  Nasser Hussain's I-will-bloody-show-you century at Lord's in 2002 when he was being riled by the British Media to vacate his position for younger men, the all elements conquering  (the pitch, the weather and a world class bowling attack) century by Rahul Dravid in the same summer of 2002 that set him on the course of greatness at Leeds, Andrew Flintoff's joyful twin fifties in Mumbai, 2006 which ensured a 1-1 scoreline for his under strength and written-off side.
And perhaps the most poignant of them all –  four  innings in the same test in Chennai, 2008. One by Sehwag which was an astonishing assault on English bowlers who, within a span of a few overs, abandoned the thoughts of winning. Even IPL club level bowlers would fancy their chances when defending a score of close to 400 in the fourth innings, and these were no club bowlers –Anderson, Harmison, Flintoff, Swann and Panesar.  The two most cruelly forgotten centuries by Andrew Strauss. Very rarely has such a feat been obscured by other happenings. Strauss, as he has done so many times in his career with the diligence of a hard-nosed accountant obsessed with the entries on credit side, had all but ensured that the victory was just a matter of accounting for ten Indian wickets on the last day. But Destiny, that most fickle of Goddesses, had decided to correct one transgression she had inflicted on India's favorite son a decade back. Fourth innings, a hostile bowling attack, a wearing pitch in Chennai and Sachin Tendulkar. Remember 1999 and the Pakistanis? If Sachin's career was a living being, this would be the greatest wound it had ever suffered. But there was to be no such injury this time. Sachin scored a hundred, made sure India won and perhaps exorcised the ghosts of 1999.  The Englishmen weren't the losers, far from it. In fact, they won something that perhaps mattered the most – a billion hearts. They toured India right after the soul numbing attack on Mumbai by fifteen misguided and murderous men. An attack so vicious that it had left a country of a billion people in a state of hopelessness like no other since that momentous night of Independence more than six decades ago. But this time, the old enemy had returned as a great friend. The England team toured India after days of uncertainty and with that single act of great courage and camaraderie they became the greatest winners who ever came to the Indian shores. Pietersen, who was their captain then, doesn't get the credit he deserves. That 2008 touring party of fifteen cricketers would never assuage the pain inflicted on a country by a loathsome bunch of fifteen terrorists, but they ensured that a hurting nation had some moments of joy to watch their greatest Hero, Sachin Tendulkar, uproot the stump as a souvenir of a poignant victory with a smile on his face and tears in his eyes. For that, we would be forever grateful.
So then, any guesses who would be victorious? My money is on England. Call it sacrilegious, if you will! England have a bowling attack with every member capable of a minimum 200 test wickets career and as a unit can breach the great Indian middle-order, something they haven't achieved for a decade or so. Raina is untested at six, and Dhoni is a fair distance away from having the impact or presence Gilchrist had at number seven in tests. Though expecting him to do so is a bit of an injustice, but we are a demanding populace and what more can we expect from India's miraculous and greatest captain? Gautam Gambhir could well emulate what Dravid did ten years back – start the transition from being merely very good to being truly great. But then, again, that would be expecting a bit too much. The English batting has never looked more robust, something they perennially lacked in the nineties. Andrew Strauss seems to have spawned two run making mutants in Alastair Cook and Jonathan Trott who are just like him in many ways and even better in several aspects. Pietersen seems to have understood that greatness isn't his by right but something he needs to toil hard to achieve. Ian Bell is blossoming into a batsman, and more importantly, a man, English experts always believed was hidden inside him. And most dishearteningly for Dhoni Fortune seems to be wearing the England jersey, with Virender Sehwag, the most feared warrior in modern cricket, being felled by the evil monster called the IPL. What Sehwag does to the opposition captain is part of the folklore and Andrew Strauss must be surely smiling a lot more these days. But then, something similar must've been said in 2002 and 2007, wasn't it? And India returned with their head held high both the times.
So, onto some 'thrilling test cricket', a term fast becoming incongruous!