India vs England: Obvious entries and chance seekers
827 //
05 Nov 2012, 13:45 IST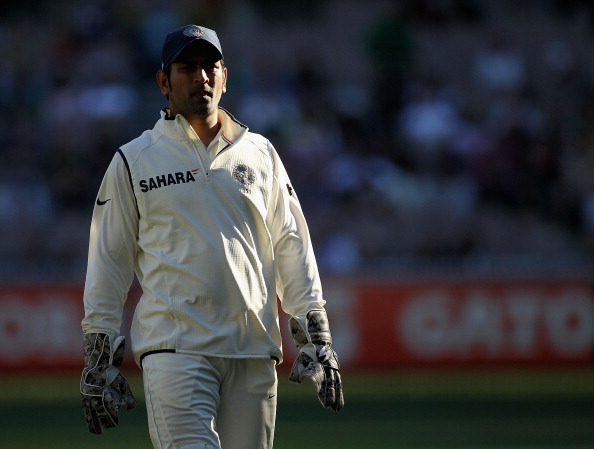 In spite of being an ardent cricket fan, I belong to the group that for the first time cares to stay updated on the scores from the Ranji trophy. It is heartening to watch Indian international players turn up for their domestic teams and in the process warm up for the much awaited India-England test series. At the same time, it is worrying to see injuries threatening to hurt the preparations of both the camps.
Zaheer limped off the field while playing for Mumbai against Railways. He is once again giving the journalists a chance to write their favorite headline 'Zak is Back' sometime later. The cut on Sehwag's index finger while fielding in the slips has made the Indian opener bat lower down the order. In a bid to prove his fitness to the new band of selectors, Sehwag has had to come back on the ground and has helped Delhi to push their lead over 100. Elsewhere, Manoj Tiwary is being put to test on a green wicket in Kolkata where bowlers are enjoying their stint by swinging and seaming the ball. To be tested on a green wicket to later get judged to play on a flatter turning wicket may not be something Tiwary was looking for. Well, that is nothing new as luck keeps eluding Tiwary denying him a spot in the Indian eleven since as long as he has been around.
One player who is certain to play in the first eleven but is not taking part in the first round of Ranji matches at all is Mahendra Singh Dhoni. The new team of selectors, however radical they might get, are not trying to judge Dhoni's form through the domestic circuit. With some players desperately trying to come good and impress the head hunters and others enjoying a break before they are selected, the Indian team promises to contain a diverse set of attitudes when it takes the field. The upper middle order consisting of Kohli and Pujara will try and cement their place as the good old opening pair of Sehwag and Gambhir will be out to prove that they are still good enough. A new man in the middle order, be it Yuvraj, Raina, Tiwary or Sharma will try his best to arrive at the big stage.
As the Ranji trophy gets blessed by the presence of some of the biggest international names it has created, it is time to see which of it's dear players are the selectors interested in. Test cricket has made its way back to being the center of attraction in India. Lets see which players are going to keep us attracted.