Indian Cricket: Hats off to the selectors
1.16K //
05 Jul 2013, 18:47 IST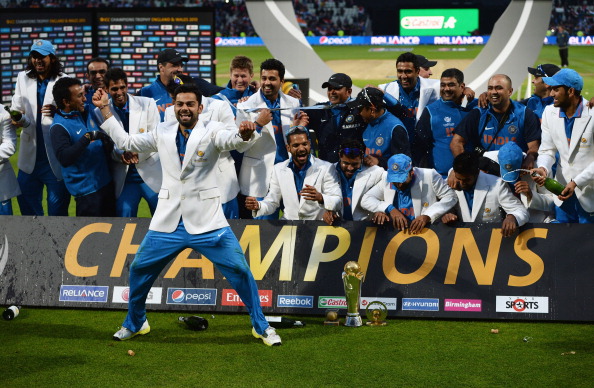 The Sandip Patil led selection committee has turned out to be the best when compared to their previous generations. No other selection committee in the past have made such brave choices.
First, showing the door to the non-performing stars, then, picking up a balanced squad for Champions Trophy and now a superb selection for the Zimbabwe tour. They took over the reins at a time when the Indian cricket was in tatters. Our team was blanked out in Australia and England and then got humiliated by England at home.
It was a time when bold decisions had to be made. And they have shown the guts to take such brave decisions. They have shown faith in skipper M.S. Dhoni and have backed his decisions. No other selector in the past had the guts to make Sachin realize that his times in ODI's are up.
An unfit opening duo of Sehwag and southpaw Gautam Gambhir was shown the door. They had sent out a strong message "Look mate, if you don't perform, you won't be a part of our scheme of things". Never ever has this happened to Indian cricket in the past.
They have shown faith in the domestic performers. Shikhar Dhawan, DK19 a.k.a Dinesh Karthik are prime examples of best choices that our selectors have made. Defeating Australia 4-0 and winning the Champions Trophy has only been possible because the squad has the right balance. Each and every person knows what exactly he is supposed to do. In the present scenario, no cricketer has the guts to take his place for granted.
Now, if we analyze the squad for the upcoming Zimbabwe series, we will come to a conclusion that the selectors have infused fresh blood. They have picked up the rising stars. Players like Ambati Rayudu  has been piling tons of runs in domestic cricket and finally he has got his call.
Picking up young Parvez Rasool or giving a chance to Chennai Super Kings rising star Mohit Sharma shows that the selectors want to build a pool of players who are India's future. Retaining Virat Kohli as a captain for the Zimbabwe tour shows the confidence that selectors have in him to lead the Indian team in the future.
They are eager to try out new players so that a potential championship-winning squad is sent to Australia-New Zealand in 2015. Even the selection for India A team for their South African tour has been superb. The India A team will get a knowhow and will get acquainted with the fast and bouncy tracks in South Africa and best of the lot will be a part of the squad touring the African nation in December.
Every move looks well planned and directed towards a common goal. A goal that will make Indian cricket rule the entire world in all three formats of the game.