Indian cricket in a storm
824 //
13 Dec 2012, 16:44 IST
Indian cricket is in a huge state of turmoil and more fuel is added to the fire everyday by the media and former players. Heard the rumors about the supposed rift between Dhoni and Gambhir? It's clearly not true with the media playing their part – lapping up the opportunity to add more distress and spice to the scenario.
To be honest, MS Dhoni and Gautam Gambhir have never been the best of friends, not even cordial in my opinion. Gambhir, ever since he booked his place in the team has looked to take the responsibilities and it is no secret that he aspires to be the skipper someday.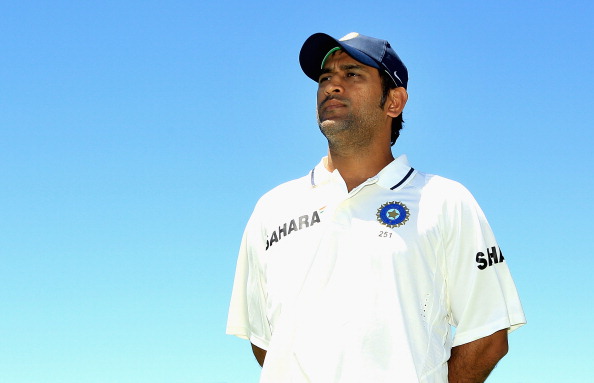 Gambhir has certainly made it clear that he dislikes Dhoni's style. He made public statements after the high-pressure, intense run chases against Australia and Sri Lanka. He stated that "I would have tried and finished it sooner" and "Dhoni always leaves things till the last moment!" But Gambhir has clearly been struggling for form in Test cricket in the last couple of years, and the constant injuries haven't helped him either.
Recently, Mohinder Amarnath stated that he would prefer Gambhir to lead the Test side as he felt that Dhoni lacked the required techniques necessary for Test cricket. He further mentioned that Dhoni lacked 'qualities' that are required to lead a team like India and there are 'far better' wicket-keeping batsmen in the domestic circuit whose opportunities Dhoni is supposedly usurping.
While this might be true to an extent, we do not know what's happening to Dhoni, who has put up lacklustre performances in recent times and seems to be on the edge whenever he speaks to the media. He has been giving out false statements and making unnecessary comments at the post match ceremonies, which is quite unlike the "Captain Cool" that we have known all these years. One cannot forget to criticize the way Dhoni blamed the rain for their defeat in a super eight match against the Australians in the recently concluded World T20 and the way he tried to manipulate the curators during the ongoing series between India and England.
These outbursts and lack of form are not good for Indian cricket and Dhoni has to make his actions do the talking. The country's cricket is in deep shame given the circumstances, and we certainly need a better captain, whose judgement is not clouded and biased.
But like Jimmy Amarnath said, Gambhir can never be the skipper of this Indian team. He lacks patience and determination – basic qualities that are needed in any person who wants to take up the mantle. Like it was said, though it might be not be true, Gambhir has indeed been self-preservative in the recent times. He has always been tentative and overtly judgemental, which has been his shortcoming. Moreover, I believe a leader should be born and not made, and it is quite perspicuous that Gambhir has got none of these skills. Therefore, he might not be a good skipper.
Moving ahead of Gambhir, there are only two possible options, since Harbhajan is no more in the reckoning, it can be either Virat Kohli or Virender Sehwag. Sehwag is known for his quirky, carefree and eccentric nature and making him the skipper, according to me, won't be a master class move by the selectors. Added to that, he has not been in the best of form either. Whereas Virat is quite clearly struggling to score runs, and is yet to get settled in the Indian team in the longer format, he might be a viable option in the coming years though, not now certainly.
Apart from these three players, there isn't any candidate who is worthy of mention. Indian cricket is in dire straits and we desperately need some inspiration to move forward. But the million dollar question is, who can be the skipper if not for these three players? If it is going to be any one from this list, can they be successful, given the elements of the past?