Indian selected 15 - A fan's outrage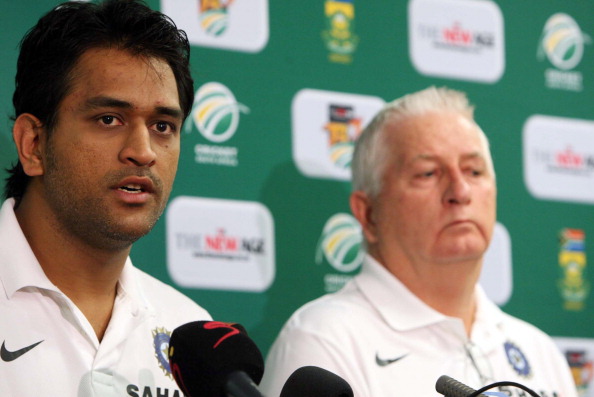 It is out in the media that the selectors did not choose the team Dhoni had requested for. He was a mere spectator in the whole selection process. Now the big question arising from here is why did they do so. Dhoni has been playing everyone and knows who is in form and who is not, and these selectors are all new. What was the reason behind taking such a risk. And we know what this series means for the fate of Indian Test cricket.
Actually, Dhoni had requested for the same team that played against Kiwis. But the selectors seemed least interested in the request. No one in the world can understand their decision. They didn't pick any extraordinary team. Inclusion of some of the players raised too many questions. And after all, the team Dhoni had requested for was involved in a clean sweep against the Black Caps.
Soon after the selection of the 15 players, Sandeep Patil, the chief selector came out in the media and said that they had chosen the best team and had provided back up in every field. Well Mr.Patil, in no way can your team be called a well-balanced side.
No one can understand what he meant by the word back-up. Is the involvement of the out of form Bhajji, Ishant and Vijay called back-up?
How can we call the team the best side possible, when it contains no in-form players like Dinda and Tiwary?
Till November 4 no one, not even the man himself, would have thought that Harbhajan would get his place back in top 15. He was nowhere in the media, even did not play the practice match, yet he is in the team. So why can't we ask the question – "On what ground is Bhajji selected?" Well, if anyone says he has been selected on account of his performance in the World T20 against England, let me inform them T-20 and Tests have the difference of Hell and Heaven between them.
Then coming on to Murali Vijay's selection. How can you select a player who has not been performing consistently, and remains mostly out of the team. And at the cost of Tiwary, who is in his top form these days. And that too, these decisions are coming for the series against England. Well Mr. Selector, it may mean nothing to you, but for us it's everything. We were waiting for this series since six months, and you have terrified us even before the series has begun.
Then how can you select Ishant, who is not playing up to his mark these days and leave out Dinda? Why have you picked up Zaheer, who is reported to be injured. What's the point in taking such a gamble, when we have replacements around?
Well not only the fans, but every cricketing expert is raising such type of questions. Saurav and Sunny are completely unhappy with the team. I have never understood the process of team selection. Do they prefer experience to talent? Well the selection of this team has given me the answer. Yes, there's no room for your talent in Indian team unless and until you are experienced.
Well it's now completely up to Dhoni to choose the best playing XI. Because if we lose any single match, the questions will be asked only to him, not the selectors. It will be he who will be criticized, not the selectors. Hope this gamble by the selectors pays them well, or else they will have no answer to these questions asked by billions around.