Indian selectors give a fresh start to the "Indian puppetry"
1.08K //
07 Nov 2012, 17:49 IST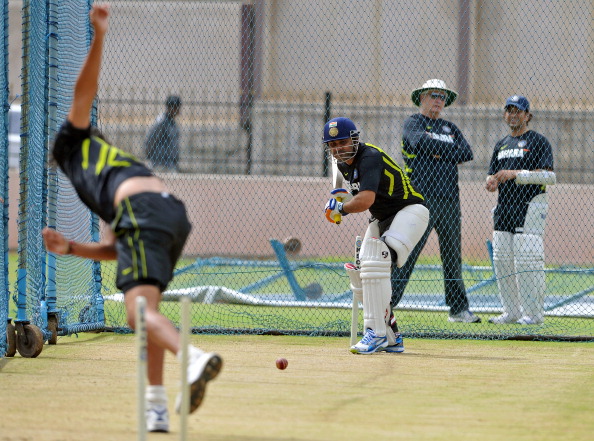 Everyone would have known by this time who are the puppets(the Indian cricket team players) of the famous Indian Puppetry, run by the so called experts(now heavily paid experts) known as the Indian Cricket team selectors. The selectors had very little to do in terms of selection of the Indian Test team, since most of the team members were automatic choices for this England series.
The case to be discussed first, is Ishant Sharma's selection. Ishant is known to trouble only Ricky Ponting and few worst Australian lower order batsmen and has been given too many opportunities. Ishant's career statistics are highly against him too – 45 tests, 133 wickets and an average of 37 and above, and he is termed as highly unlucky. A solution is to replace Ishant with a luckier person than him. Ishant is considered as a replacement for Zaheer Khan in the current test team, if Zaheer fails to make to the final 11 because of groin injury. One must wonder what happened to other probable candidates who were vying for the third seamer spot.
Ashok Dinda took wickets in whatever opportunities he has got and he has always strived hard, and was praised by a great bowler like Allan Donald. I do not think Donald, who is currently the bowling coach of the No. 1 test side – South Africa, was joking around when he said nice words about Ashok Dinda. Then there is this gentle giant Pankaj Singh, who himself does not know how many more wickets he needs to take in order to be in the Indian side; he has 235 wickets in 62 first class matches, at an average of around 26. Even if he gets wickets for one more year with an average of less than 20, he might still not get selected to this Indian side. Having choices like these, and the selectors still stick around with Ishant Sharma.
Secondly, Harbhajan Singh, who was shown the door last year by the previous selection panel because of his overall poor bowling. At that point of time, his batting was improving more than his bowling. He has worked for the past 1 year in first class cricket to improve his bowling, but the records do not show any improvement. Yet, he has been selected now and one should not be surprised if he plays in the XI against England on Nov 15. Why was he selected? The answer is that there is no other option in spin bowling department.
The options in the land of spinners are aplenty, and the selectors overlooked many good prospects. There is Iqbal Abdulla, who was the star when he took 10 wickets in 2008 U-19 world cup, which India won under Virat Kohli, and has been very consistent in first class cricket and India A tours henceforth. Another one is Jalaj Saxena, another India-A spinner who is consistent and was one of the leading wicket takers in Ranji trophy last year. Then comes Akshay Darekar of Maharashtra, who was a part of the recent India-A tours of Windies and New Zealand and got loads of wicket there. The selectors, if they had selected any of these guys, would have shown to the other spinners around, that hard work and perseverance by those guys have fetched them the India National Test team call, and this could have in turn, triggered fire in the belly of other bowlers who can work to get more wickets and get a national call up.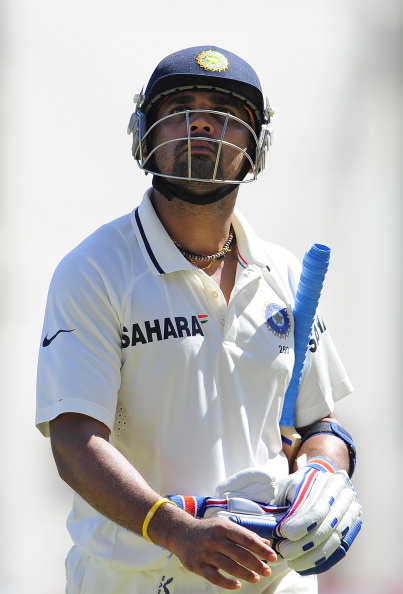 The other selection, Murali Vijay has had forgettable last 2 seasons in first class cricket. The only good thing he did, was hitting a depleted Rajasthan attack for 266 runs in the Irani Cup for Rest of India. In that match, Rajasthan did not have their 2 main bowling weapons in Pankaj and Rituraj Singh(India-A player) in their attack. These 2 were an integral part of Rajasthan's dominance in Ranji Trophy for last 2 years. Apart from those 266 runs, Vijay did not have any other major innings in longer version of the game to stake a claim in the Indian team. Probably, he should be given opportunities in one-dayers, where he has a better record in the domestic circuit.
One feels sorry for Shikhar Dhawan and Abhinav Mukund. These two have done a lot of good work in the last 2 years and were very consistent throughout last season in all forms of cricket. They were in India-A squads, scored lots of runs for their Ranji team and still they couldn't beat the one innings wonder kid – Murali Vijay to the 15. More than Mukund, Shikar Dhawan should feel extremely disappointed because he was selected to play for Mumbai-A, despite being a Delhiite. He must have felt sure of getting into the team and that selectors just wanted to give him match practice before the tests. But the selectors bowled him a googly, and instead selected Vijay.
Common knowledge says that the Indian captain has the same amount of saying in the selection as the other selectors do, but still, the selectors are experts who played at different level for India and their respective states, and hence, should iron out a way to properly give details of a particular selection and the reasons behind it. As for Vijay, Bhajji and Ishant, they might not be deserving a place in the team right now, but still they are lucky enough to be there. Ideally, they should be playing Ranji trophy matches and score and take wickets heavily so that they can aim for a comeback in the next series against Australia. This short sighted selection by the selectors has more chances of backfiring, since the 3 selected might never get a game to play in this series and might lose good opportunity to prove themselves in Ranji matches. The other players selected, had at least done some good things in the near past and they deserve their place in the side.
Also, these selections send wrong signals to the highly talented India-A players, who might be feeling that despite their consistent performances, they were not selected. For the India-A tour of New Zealand some time ago, Vijay and Bhajji were not selected by the previous selectors. Are these new selectors also saying that they do not consider the selections made by their predecessors, and want to open a new chapter in Indian Cricket through these selections? Meanwhile, one should remember that India did win the Cricket World Cup  and attained the No 1 Test ranking under the last selection panel, before the team lost 4-0 to England and Australia. Those losses could have been a result of lack of application by the qualified players than the selections of those teams. Therefore, we can conclude that the current selectors don't want to take risk at this point and are really playing it safe with known players, who have the experience of playing at the highest level. Hence, the Great Indian Puppet show goes on with the new selectors.