Indian team selection: Can our selectors take hard decisions?
926 //
05 Nov 2012, 18:15 IST
Every time a national cricket selection committee meeting is scheduled to pick the Indian team for an international assignment, I'm lulled into racking my brains on whether the five national selectors really get a 'free hand' to pick a side which they think is the best for the country.
The same thoughts swept through my mind as the newly constituted Sandeep Patil-chaired national selection committee picked a 15-member side for the first two Tests against England.
The selection (performed by the new selection panel) lacked any 'will' whatsoever to build a team for the future and projected as if there is no talent available across the country.
Murali Vijay's selection as a reserve opener is beyond my comprehension. The Chennai lad has played 12 Tests for India but often through the default route – when established guys like Gautam Gambhir or Virender Sehwag were injured or skipped matches because of personal reasons.
Vijay may not have done that badly in the Test arena in home conditions, but one thought it was a perfect opportunity to blood some new talent rather than giving look-ins to players who already had a chance, but failed.
Vijay's selection would make someone like Ajinkya Rahane really confused about his role in the side. If the selectors are dropping hints that they are grooming Rahane as a middle-order bat, then they are surely walking down the wrong path. The likes of Virat Kohli and Yuvraj Singh can cement those spots with others like Rohit Sharma and Suresh Raina providing the competitive flavour.
I have nothing against Vijay but can't help the feeling that the 'Chennai' factor had a big say in his inclusion. Interestingly, he replaces another Chennai lad – Subramanium Badrinath – who, too has been given enough chances to prove his worth at the international level.
It's difficult to see both Vijay and Rahane do anything but perform the towel and drinks-carrying duties during the Test series. Indian cricket isn't that rich in talent that it can replace the might of Virender Sehwag and Gautam Gambhir overnight.
Granted, both the Delhi duo have not been firing as consistently as they would have liked in recent times, but they have the ability to make any international team pay for taking them lightly.
The recall of Yuvraj Singh was a pragmatic one and was on expected lines. One can feel sorry for Suresh Raina, but I have always felt that a fit and on-song Yuvraj should always be preferred over someone like the UP southpaw, who never appears as Test cricket material to me.
Skipper Mahendra Singh Dhoni is also lucky to have the blessings of the 'Chennai' factor. After all, in how many countries would you see a player retain captaincy despite eight consecutive overseas Test losses in England and Australia (not to speak of his pathetic Test batting form)? Such a thing happens only in India and Dhoni can lead the Test side as long as he wants to or until he gets 'bored'.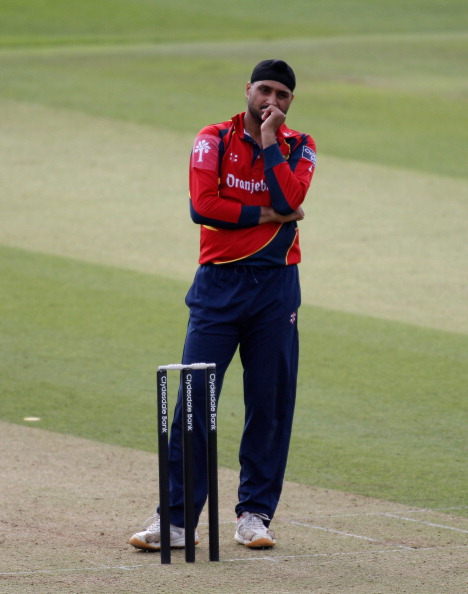 Harbhajan Singh's call-up to the Test side was another massive surprise. Bhajji was axed during the 2011 England tour and the circumstances under which he has made a Test comeback are questionable. What Harbhajan did in the time period he was out of the Test side to merit a recall should be best left to Sandeep Patil and co. to explain.
Of course, experience quotient was a big factor, but do we see Harbhajan sneak into the playing eleven, given the recent prolific form of R Ashwin and Pragyan Ojha? It would be unfair if one of them has to make way for Bhajji; also, it might not do any good to their confidence. Even if Harbhajan is made to sit out, it would defeat the selectors' very purpose of summoning him. There is only remote possibility of India playing three spinners, and hence, it's difficult to see Bhajji get a game.
Zaheer Khan rightfully finds his Test spot despite having a few niggles. Umesh Yadav should be encouraged to bowl long spells and not just to take the shine off the new ball as it is the case in Indian conditions. Yadav has lethal pace and can cause devastation on even a docile deck.
The selection of the 15-member side also throws up one question: can our selectors really take hard decisions? We all remember how Kiran More, during his stint as chief national selector, dropped Sourav Ganguly in 2005. Dilip Vengsarkar also showed he meant business when he wielded the axe on Virender Sehwag in 2007.
But the new selection committee, like its predecessor Krishnamachari Srikkanth-chaired selection committee, failed to work in a similar fashion.
No doubt, Srikkanth's stint was marked by the high of India winning the 2011 World Cup and India climbing to no.1 in Test rankings, but it was also not free from controversies. The inclusion of 'Chennai' players in various formats would be always seen in a different light, as will his inability to crack the captaincy whip on Dhoni.
A selector's job is a lucrative one these days and this could be one reason that could hold them back to be blunt, as incurring the wrath of the people (BCCI top-brass) who appoint them, would be the last thing they want.