India's premier cricket league – The Ranji Trophy
2.40K //
16 Mar 2015, 01:49 IST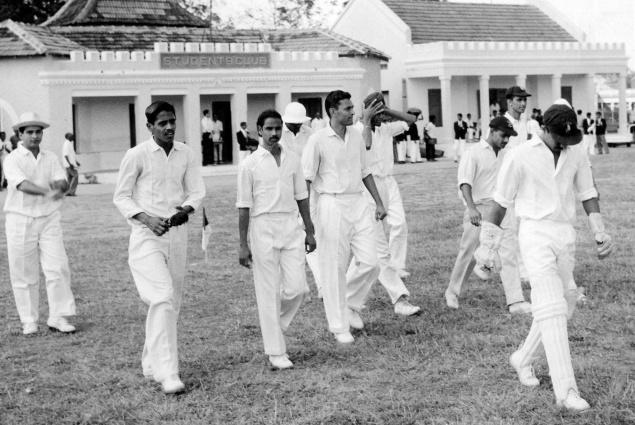 It's been seven long years since Brendon McCullum hammered a hapless RCB attack for 158 to kick start the IPL bandwagon. Yet the RCB fan has vivid memories of that torrid opening night. Ask any Indian cricket lover the name of the first Indian to score a hundred in the IPL and chances are that Manish Pandey will be the overwhelming right answer.
Walk into a Bangalore pub and pick up a conversation over the number of IPL crowns that Chennai Super Kings wear and you perhaps get an eulogy on the indomitable Kings in yellow and their talisman skipper.
It's been six years since that Manish Pandey feat at Centurion, South Africa - but IPL fans have fond memories, as if it were just yesterday. Shift focus now to Ranji Trophy and ask any of the IPL watchers to name the most prolific first-class team in the country and you will, unsurprisingly, draw a blank.
The hallowed grounds of Ranji Trophy
From the dawn of cricket in India, the Ranji Trophy has long been the pinnacle of first class cricket in the country. Yet it pales in comparison to the behemoth that IPL has now become – in terms of star power, money and fan following. As an adolescent at summer camps at the Chinnaswamy Stadium, the Ranji Trophy was always the buzz word. My curiosity was instilled when overhearing the legendary Keki Tarapore instructing senior campers to keep bat and pad close, citing the need to play long innings in Ranji Trophy.
Years later, watching Anil Kumble, Rahul Dravid and Sunil Joshi leading Karnataka to Ranji titles in 95/96, 97/98 and 98/99, the curiosity was cemented into passionate following for the coveted Ranji Trophy.
As we turned into club cricket playing teenagers in the late 90s, the romanticism surrounding Ranji Trophy only increased. It was here that a young Vijay Bharadwaj rose to stardom and toured Australia following a massive 98/99 Ranji season that saw him score 1,280 runs and grab 21 wickets while spearheading Karnataka to the Ranji title.
The Ranji Trophy was also the place where the crème-de-la-crème of India cricket hung out. From Sunil Gavaskar and Mohammad Azharuddin to VVS Laxman and Rahul Dravid, all the Indian stars had shone in the Ranji Trophy before turning international stars. It was hallowed territory. Making the Ranji cut helped a cricketer secure a bank job - a vital source of ongoing income - and more importantly, kindled and nurtured the dream of donning India colours.
Recognition across society was but natural, with local scribes penning stories of small town cricketers making it big. More importantly, Ranji Trophy games were followed, en-mass, via All India Radio bulletins to crowds thronging even the lowly gymkhana grounds to watch a Ranji game featuring a couple of internationals turning up for their state sides.
Records shattered in this Ranji Trophy season
Cut to 2015 and the scenario is a stark contrast. The Ranji trophy games not only fail to bring crowds in, but struggle to garner television audience – leaving it only for the so-called connoisseurs of domestic cricket – club cricketers (current & retired), administrators and select fans.
Mention the IPL instead and you'll have thousands tweeting – from shopping malls to office canteens. Little do these fans realise that the IPL is all commerce and that real cricket, akin to Test cricket, is played in the Ranji Trophy. From December to February, it takes consistent success in every session spanning a total of 11 games to claim the coveted Ranji Trophy.
Karnataka won 6 of those games, more than any other team this season, to defend their crown in the most emphatic of ways, Rajasthan having sprung a twin surprise in 10/11 & 11/12. Yet, barring a couple of articles on cricket portals and an odd editorial in print, there was no other mention of the final or the season that was.
To make matters worse, the latter stages of this year's Ranji Trophy overlapped with the Cricket World Cup and I wonder if the Indian cricket fan realized there was a Ranji Trophy that was won with record shattering performances – Karun Nair's 328 being the highest individual score in a Ranji Trophy final and Vinay Kumar's 105 & five for 34 being the only such "double" by a captain in 81 Ranji Trophy finals.
When the dust settles on the Ranji Trophy season, and alas it already has this year, I shudder to think if it will ever gain the attention of cricket fans across the country the way the IPL does. It's a pity that the finest cricketers in the country play their best all season long to empty stands despite entry being free.
For now though, it's the IPL that hogs the limelight and will continue to do so for years to come. For me, it will always be the Ranji Trophy that will remain the pinnacle of cricketing excellence in this country.