Interview with Sandeep Sharma: "Gilchrist taught me valuable lessons"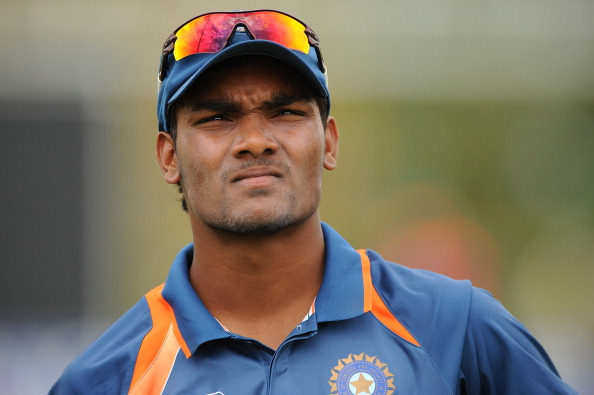 Sandeep Sharma's disciplined bowling, accuracy and aggression often draws comparisons to Indian pacer Praveen Kumar. However, going by his recent exploits, this 20-year-old medium pacer seems to be in pursuit of making his own stead in the international stage.
For now, he has 56 international wickets under his belt in the junior India category and has played 34 One Day Internationals, his recent being a successful outing in Singapore where the U-23 India squad lifted the Asia Cup trophy after defeating arch nemesis Pakistan in the final.
Sharma played a key role in India's bowling attack and he along with his name sake Sandeep Warrier and Aparajith formed a formidable line-up.
His efforts are paying dividend as he has been named in the India 'A' squad which will take on the New Zealand 'A' team in Vizag.
In an exclusive chat with Sportskeeda, Sharma talks of the benefits of playing the IPL and the road ahead.
Excerpts:
What was the Singapore tournament like?
It was a good outing in terms of cricket and otherwise. The team bonding was great and we enjoyed the tournament.
It was said that the conditions in Singapore were difficult?
Yes it was. There was nothing in the tracks for a fast bowler. The wickets were slow and the heat was excruciating. There was no other way than to bowl dot balls to the batsmen and put pressure on them. It eventually worked.
You have played the India U-19 and now you featured in the U-23 team. Can you point out the difference in your game at this tournament?
I think in comparison to U-19, we were a much matured bunch. I think for me, after playing a series of domestic games and especially the IPL I have gotten much better in handling pressure. Back when I played the U-19 World Cup, the pressure was tremendous. But thanks to the exposure from IPL which has made me mentally stronger, I am better equipped to handle tricky situations.
Even the final against Pakistan wasn't pressure-packed?
Actually, I think there's just too much hype created around India-Pakistan games considering the two countries' history. The final against them was like playing any other team. There was no added pressure.
You spoke of IPL playing a huge role in your individual performance. Can you elaborate?
In terms of skills, there is not been too many modifications made since the team management asks us to sustain our natural game. However, mentally I think it makes a world of a difference. For junior players like myself, playing in the IPL gives us a huge boost. For me playing with a legend like Gilchrist and interacting with him meant a lot. There's so much I learnt from him and I try and apply everything he taught me in each game I play and I have largely benefitted.
There is a flurry of youngsters making it to the big league now. You think there is a lot of competition among your age group?
Yes. There is a lot of competition to make it to the senior team. I think in comparison to countries like Sri Lanka, Pakistan there are a lot of youngsters in our country who have the talent to make the cut.