Is India missing a trick?
808 //
20 Dec 2012, 12:53 IST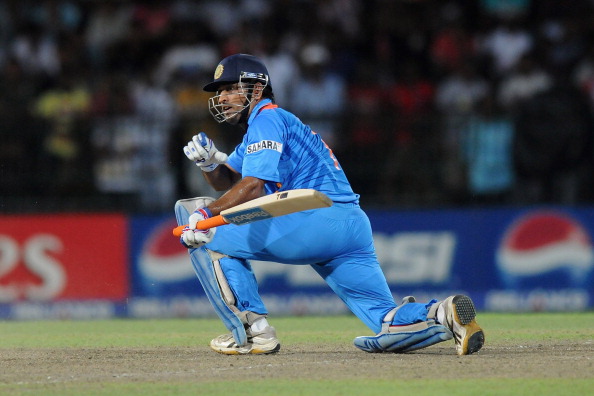 The battle resumes today, albeit in a different format. The nucleus of both the teams is going to be the same, sans few players. The outcome of this series wouldn't be of much significance to the Englishmen, but it would be a chance for the Men in Blue to redeem themselves and instill hope in the utterly dejected Indian fans.
Mahendra Singh Dhoni has to prove a point or two to the critics, and the adversaries in the Indian team who are snapping at his heels for the coveted captaincy. Dhoni should be innovative and aggressive on the field, rather than trying to make amends in the eleventh hour, a tactic which he is quite renowned for. Dhoni would be in hot soup even if a small decision backfires.
Indian selectors have not changed, with the kind of team they have elected for the series. It is extremely disappointing to see both the best batsmen and bowlers from the recently concluded test series have not been looked into. They could have really been an asset to pay retribution to the visitors. Pujara, especially, would have been a value addition to the team, after the kind of blistering form he was in. He could have opened the innings along with Gautam Gambhir, or could have played at number three. He is an extremely sensible player, who can play the role of sheet anchor to perfection, letting the other batsmen go after the England bowling. He is the kind of batsman who can stop the marauding Englishmen from getting away with the match. On the other hand, Ojha, the lone success in the bowling department in the tests could have been a perfect foil to Ashwin and Jadeja in home conditions. It is understandable that they have not gone for him owing to the presence of two left arm spinners in Yuvraj and Jadeja. But, being more orthodox than both Jadeja and Yuvraj, he could have kept the England batsmen on a tight leash, especially Pietersen and Bairstow who are known to be susceptible against left arm spinners.
The inclusion of Yuvraj Singh and Suresh Raina is extremely bewildering. While Yuvraj has clearly been struggling to cement his place in the Indian team, Raina has not been in prime form this season, struggling to make runs in the Ranji trophy. They are extremely crucial to our chances, and their failure could mean the end of their careers as well as the pride of our country. It is welcome news that England's lead spinners are not participating and it would be a relief in a sense for Yuvraj, playing against a "Swanless" attack.
The selectors should have rested Dhoni ahead of a long season, to award him with a much deserved break. It would have been an ideal opportunity to test someone like Virat Kohli to take up responsibilities. India has missed a trick here, by persisting with the same skipper.
Things are looking pretty balanced on the paper, but it would be a herculean task to uplift a team from this position, instilling confidence in them and make them perform. Addition of youngsters can be termed as a good move by the selectors and players like Parvinder Awana and Ashok Dinda can stake a claim in the following ODI series against Pakistan and England if they perform well here. Dhoni is in a precarious position, both as a skipper and as a batsman and he needs some runs under his belt to keep his critics at bay. Will he able to? That is a question that can be answered two nights from now.