Is it end of the road for Virender Sehwag?
1.47K //
26 Mar 2013, 17:04 IST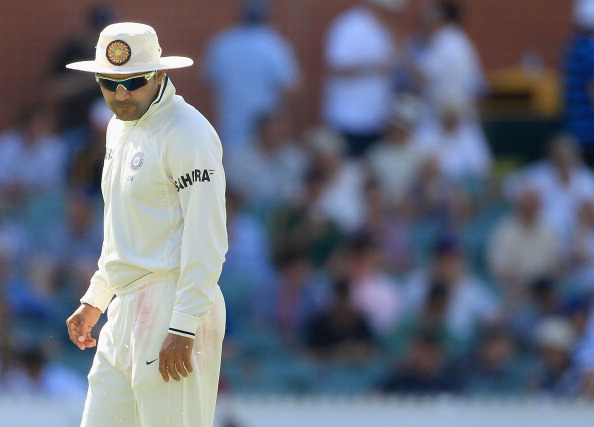 Virender Sehwag has been through some tough times for a while now. For the past year or so, he is not at his best and was hanging in the team only on basis of his past records and performances. Probably it is the tag of being 'experienced' or 'senior' which kept him in the team, but not any more. When the team for the Border-Gavaskar trophy was picked for the 3rd Test, he was axed.
The axing of Virender Sehwag has brought different opinion among cricket experts, some Aussie players using it as part of their mind games too. Following the axe, Sehwag tweeted "Will continue to work hard for my place in the team. I trust my game and am confident that, I'll be back. Best wishes to the team."
You can tweet something but bringing something into practice is in itself a herculean task. Sehwag is certainly determined for a comeback, which is certainly evident from his words but he might need even more than that this time around. Dhawan scoring a ton on his debut and Vijay scoring consistently in the recently concluded Border-Gavaskar series has not helped his cause either.
It is sometimes disappointing to see Virender Sehwag in this state of mind. He was always known for his freakish style of batting and blitzkrieg and a never say die attitude. It is no secret that Sehwag is not a technically competent player and he is a swashbuckling batsman who has his own unique style of batting. Sehwag is all about hand-eye coordination, and with age, that becomes very weak and the player gets slow to respond. Sehwag also had a prolonged shoulder injury in 2011 England series which made it difficult for him to be his old self. Legends like Tendulkar have changed their approach to batting with age and Sehwag doesn't seem to learn that simple lesson.
Perform or Perish was the message to Sehwag for a long time even before the start of the Test series between India and Australia. Unfortunately, Sehwag didn't perform and he had to perish, at least for now. The selectors dropped him 2 matches after dropping his long time batting partner Gautam Gambhir from the team.
In the series against England, he couldn't fire after the first Test. The million dollar question that revolves around here is will Sehwag return to the side before the South African series? Will he bash his critics? Has he got it in him the determination to make a second comeback and revive his Test career? Sehwag can return and revive his Test career if he wants to and keeps looking for the right remedies. If Sehwag comes back and plays well, he would be known in the history books of cricket as one of the greater players to represent India.
The best possible way for Sehwag to comeback would be none other than the IPL. Follow it up by a good county season in England or Australia like his guru Sourav Ganguly did and obviously a good showing in the Ranji Trophy. Since his hand-eye coordination will not be the same, he will be better off coming in as a middle-order batsman rather than as an opener. He started as a middle-order batsman and probably should end his career as a middle-order batsman too.