Jacques Kallis: your everyday superstar
1.16K //
17 Nov 2012, 10:09 IST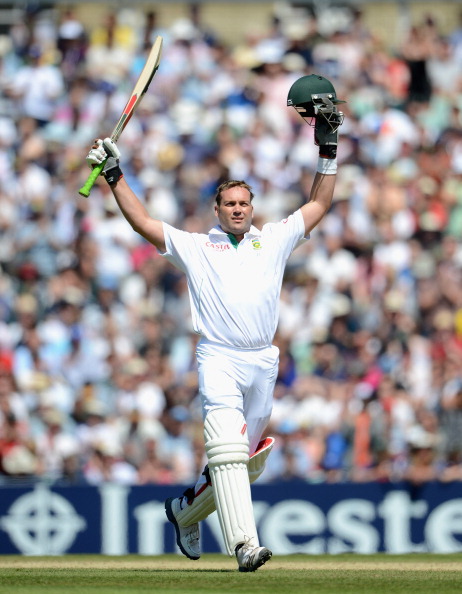 The etymology of the word "superstar" arises from the Latin form of the word; "super + star". Both the words of the set have a common parameter attached to themselves. Both the words are superior in nature but when brought together become a force that's close to being called gargantuan. The usage of the word arises in our sport as well. The word "superstar" in cricket should be used for a person who has been entertaining us, both with the bat as well with the ball, for more than 15 years on a regular basis. Here's welcoming the juggernaut, your regular everyday superstar Jacques Kallis.
A quote reads, "Fame is something which must be won; honour is something which must not be lost". These adoring lines are easily a replica of how Jacques Kallis has behaved on the cricket frontier. He is your everyday regular superstar who makes cricket the most beautiful scenery that you could see. Therefore, he is a cricketer for every season too.
Jacques Kallis became the cricketer for every season as he has bulged out South Africa on uncountable games panning too many seasons. Be it the hundred against Australia in 1997 that proved to be a decisive factor for the Test to be saved or the last hundred he scored against Australia in 2012 alongside Hashim Amla. He has been a perfectionist who has never dropped his anchor even when the going was tough.
A likeable character on as well as off the cricketing field, Jacques Kallis surely has a certain sense of anachronism amalgamated with modern techniques to be called the Superstar who never got noticed. Here are some of the key attributes that works for Kallis:-
TIME STANDS WHEN KALLIS BATS
Ever observed a river flowing from the waterfall? It goes down at a fast rate but ends up meeting the water at a pace that is devoid of rapid speed; it's gentle and soothing. The scenery so formed from the above, is worth one of the most relaxing experience so cherished. Jacques Kallis, while batting generates a similar feel. His batting is not hurried yet soothing to the eyes, his technique not the best but still feels like a technician at work & his lifting of the ball towards extra cover, the most iconic display for the cricketing fraternity. A warrior whose fight even the time wants to watch, that's what Kallis brings in when he bats.
A TECHNICIAN CRAVING FOR IMPROVEMENT
James Cash Penny penned, "Change is vital, Improvement the logical form of change". Jacques Kallis has imbibed these lines while working on his game right from the start. In the early part of his career, many had an apprehension of him being heavy on his feet would bring upon his downfall. Today, he is the master of having the most nimble feet the cricketing world ever saw. His style to make himself available for every format for South Africa came courtesy the word he has followed; "Improvement".
AN ALL-ROUNDER THE WORLD HAD NEVER SEEN BEFORE
The term "all-rounder" always held a special position in cricket. Many believed it's just an abbreviation for a batsman who could bowl a bit or a bowler capable of sustaining at the wicket with the bat in his hand. Jacques Kallis, revolutionized the term for all of us. His audacity to fight both with the bat as well with the ball led to this discovery. A number 3 batsman who could bowl with vicious pace and consistently was procured only by him.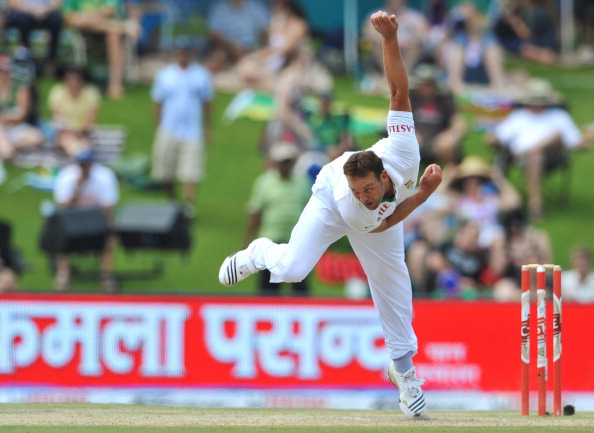 PERFORMANCES HAVE STATS AS A FRIEND
Navjot Singh Sidhu states, "Stats are like miniskirts, they reveal more than what they hide". In the scenario involving Kallis, the statement goes for a stroll in the park. Kallis averages a whopping 57.30 in 156 Tests he has played. His 3 centuries in 4 innings against Pakistan is still regarded as a high point in his career. Kallis has made 6 hundreds in his last 13 matches that included a double ton & three knocks of over 140. He averages 35 with a strike rate of 120 in T20s; a format that is still considered his foe. He has 44 centuries attached to his name in Tests. He has been ranked No.1 in the category of Test batsmen, Test all-rounder, ODI batsmen & ODI all-rounder.
AN IMMACULATE DEMEANOR FOR EVERYONE TO IMBIBE
Jacques Kallis has a demeanor just like a scientist working upon his experiment. He is always unhurried, calm, shies away from controversies and fully focused on the job he has in hand to perform. His wicket is priced as the highest but the statement has a huge chunk of respect being involved. Even while scoring huge scores throughout his life span he states, "I am happy that runs have come my way. I am happy that my strike rate has improved considerably but I have been lucky throughout the process". Humble is surely an understatement.
Where others shy away to find a solution, Kallis basically grills himself to attain superior results for his side. The best example is of T20 cricket, a foe that turned out to be a friend in the end. His performances in the IPL & for his side are worthy enough to state my point. It was all due to his vigor.
WG Grace was an exceptional player, so was Sir Donald Bradman; Sachin Tendulkar redefined cricket but Jacques Kallis redefined the word "superstar" in cricket. The best defensive player, the best servant of the game, a humble human being with a never-say-die attitude to go along. He has been performing for seasons that have come & gone but is still regarded as the unsung hero in world cricket.