'Jacques' Of All Trades
957 //
16 Mar 2012, 11:12 IST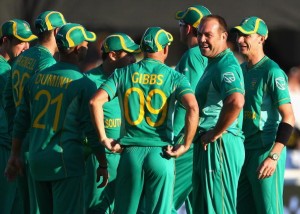 A good all-rounder, in cricket, is a rare commodity – a player who can give stability to the middle order, while also providing support to the bowling. One player who can play the role of two. Having an extra bowling option, or that dependable batsman down your batting line-up, can many a times be the difference between winning and losing. This ability, coupled with their scarcity, makes all-rounders precious. Most teams today (including India) are hunting for the player who can fill in this position. But back in the 1990s, a gem was unearthed in South Africa – who was to redefine the role of an all-rounder – Jaques Kallis.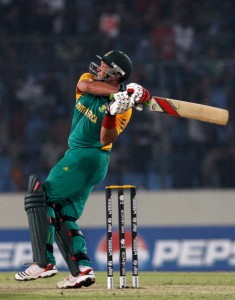 This talented right-handed batsman and an aggressive medium fast bowler, has often been compared with the likes of Sir Gary Sobers and Walter Hammond. He has been called the greatest cricketer ever and for good reason too. Scoring 12000 plus runs and even picking up over 250 wickets in international cricket is not something common. But accomplishing both together is what makes Jacques Kallis stand out even among the best all-rounders in the sport.
Among all-rounders, there are three kinds. You have bowlers who can bat, and batsmen who can bowl. And then there is Jacques Henry Kallis. After all, with whom do you group a player who has a Test batting average of over 55 and has 42 Test centuries under his belt? He was named as the Leading Cricketer in the World in the 2008 edition of Wisden for his performances and was honored as the ICC Test Player of the Year and ICC Player of the Year in 2005.
Along with all these personal records, his contributions to his national side cannot be forgotten. In 1998, he helped South Africa win the ICC Champions Trophy title and was awarded "Man of the Match" twice and was named the "Player of the Series" for his performances. Another "Player of the Series"-worthy performance helped the Proteas to a stunning Test series victory against India in India in the year 2000. He bagged one award after another as his stellar performances earned him the crucial No.3 spot in the team batting line-up. In 2003/2004, he became one of four players to score centuries in five consecutive Test matches. He broke several international records over the years and currently holds the record for most ODI and Test runs, highest ODI batting average and most Test centuries by a South African.
He had to sit out for quite some time in 2010 due to injury, but he came back much the stronger. Coming back from injury, he scored a double century in the third Test against India. His performances helped lay the foundation for several of the team's victories, and he broke another record in the process (Anybody keeping count of his records?); this time, for having scored the maximum ODI sixes by a South African. Over the years, his performances for the team have been exceptional, and his contributions – vital. Now, at the age of 36, he is quite old and when he retires, South Africa will have a tough time finding someone who could fill in his shoes.
Even on this day, ask any cricket fan, who he/she considers as the best all-rounder, and more often than not, Jacques Kallis will be the first name you will hear. Such has been his contribution, his service to the game.