James Neesham - talk of the town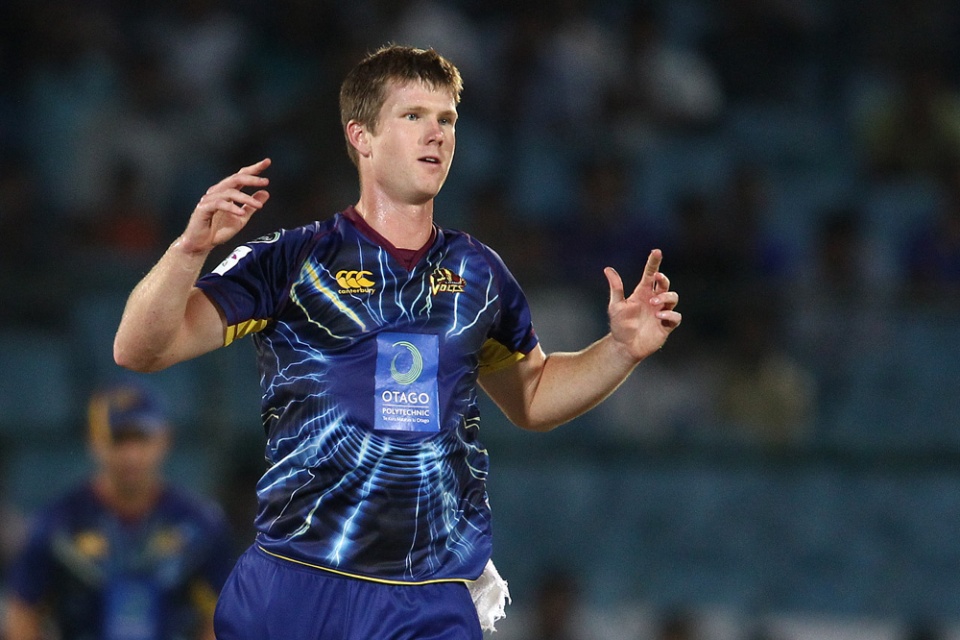 His was a name unheard of in international cricket a couple of years ago. But now, the 23-year-old has managed to grab all eyeballs as he announced himself on the big stage at the Champions League T20. James Neesham's all-round performance against the Highveldt Lions in the very closely contested T20 game played in the ongoing Champions League, has brought him straight into the limelight. He is still new in his national team, and seeing his potential in the shortest version of the game, may soon enough be up for grabs in the cash-rich Indian Premier League, .
Neesham hails from New Zealand, and has been playing cricket in all formats. He represented Auckland under-17s starting 2007, and the New Zealand Under-19s 2008 onwards. He was part of the Kiwi Under-19s when they toured England in 2008, and when they played the ICC Under-19 World Cup 2009/10 at home.
Come 2011 and he moved to Otago and has played for them since then. He played his first ODI for New Zealand against South Africa on 19th January, 2013. He also played for the first time in the Champions League this year for Otago Volts, and it has been this season that has made people take notice of him.
One of his notable innings earlier in his career was in 2008 on the England tour, where NZ U-19s were chasing 314 to win and were helped on by his quick-fire 20 off 5 balls (2 fours, 2 sixes) that came at a crucial time of the game. The Kiwis got over the line in the final over with 2 wickets remaining.
He produced a spectacular all-round performance against Wellington in the Ford Trophy 2011/12 that was again a closely fought-encounter that Otago won by 6 runs. He first helped his team cross the 200-mark with his 51-ball 55, whereas at one stage they looked like they would do good to reach 150.
He delivered a gem of a bowling performance in the following innings, picking up 5 wickets for 44 in 7.4 overs with his deadly seam bowling. He picked up wickets at regular intervals and got the no. 10 and 11 batsmen in the 40th over of the game to wrap up the Wellington innings for 213.
The left-hander scored his first century in first-class cricket in the Plunket Shield, playing a 4-dayer against Northern Districts in Hamilton. He scored 124 (20 fours), and helped Otago take a lead of 94 in the first innings. He even took 3 wickets in the game, which resulted in a draw.
He is a brilliant prospect for New Zealand and has a fair chance to make it big on the international stage. He has the knack to deliver in crucial situations, something that's needed for the fast cricket that is popular in today's time and is here to stay. Thus, he can prove to be a great find for New Zealand's ODI and T20 side.
His abilities will definitely attract the IPL franchises to him as well, and he may be seen soon enough doing all-rounder roles like Kieron Pollard does for his team. It would be fascinating to see how Otago and New Zealand #unleashTheNeesh on their opponents in future games.