Kohli might struggle to captain the Indian side: Kapil Dev
2.14K //
20 Dec 2012, 13:50 IST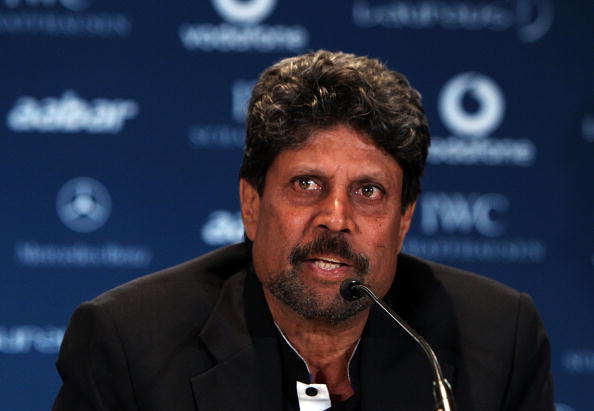 After former cricketers like Sunil Gavaskar and Bishan Singh Bedi called for Virat Kohli to captain the Indian side, 1983 World Cup winning captain Kapil Dev has come in defence of under fire captain MS Dhoni calling him to be the only able captain in the team. He has also dismissed talks of Virat to captain the side as he might not be able to lead a side that comprises of seniors.
He said: "Virat is undoubtedly a very good cricketer and doing exceedingly well for the country. But he is too young to become the Test captain simply because it won't be easy for him to manage the seniors. Indian team doesn't have the option to replace Dhoni. The entire batting unit has failed to deliver in the last one year or so and there is no point singling out the captain. If Virat is made the captain, it won't be good for the team and for the cricketers. What will he be telling the senior cricketers? Who will support him?"
The former India all-rounder said that Kohli could captain the side sans seniors, but that doesn't seem to be a possibility in Indian cricket. When asked about Greame Smith leading the Proteas at a younger age in 2003, he replied saying,  "That South African team didn't have superstars like the current Indian team has and there is no point comparing."
He also referred to him captaining the side at a young age and he said:
"I didn't know how to manage the seniors when I became leader at the age of 23. There were players like Sunny Gavaskar, S Venkataraghavan, Mohinder Amarnath and Syed Kirmani and all were seniors. I made my debut under Venkataraghavan and after sometime, I was his captain. I didn't know what to tell the seniors then. By the time I started learning the tricks of the trade, I was removed from captaincy.
"Thereafter, I played under several captains. From Sunil Gavaskar to Dilip Vengsarkar, Ravi Shastri, Krish Srikkanth and Mohd Azharuddin. And from those experiences, I can assure you that it is not easy to captain a side with seniors. There is always the right time for everything. If you ask me, Virat is certainly the man for the future but not right now."
Source: Times of India