Kumar Sangakkara used 'Masuri StemGuard' helmet against Australia
9.02K //
08 Mar 2015, 18:05 IST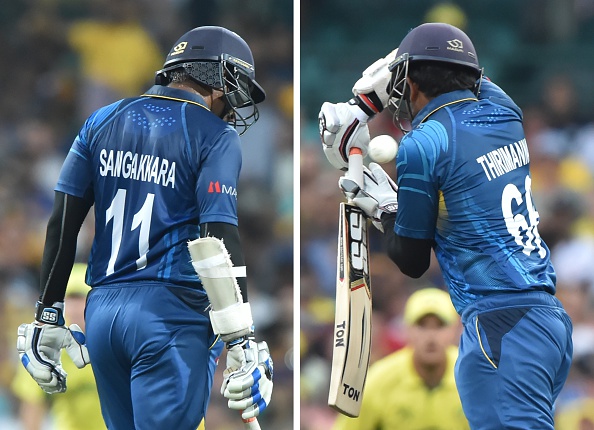 The standout thing that people noticed about Kumar Sangakkara in the match against Australia earlier today was the fact that he slammed a century to give Sri Lanka a shot at an improbable victory. But there was something else about Sangakkara in this match that also caught the eye.
For the first time in his career, the 37-year-old wore a 'Masuri StemGuard' helmet which has extra protection at the back.
The 'Masuri StemGuard' helmet was designed after the unfortunate death of Phillip Hughes late last year. The Australian cricketer was hit on the back of his head by a bouncer and collapsed on the spot, and sadly passed away a couple of days later in hospital.
There were a lot of questions raised regarding the safety of existing helmets following the incident, which led to a redesign.
Sangakkara clearly didn't take much time to get used to the new helmet as he struck his third century in as many matches. In the process, he became the first batsman to score three consecutive hundreds at the World Cup.
Sangakkara's knock, though, went in vain as Australia went on to win the match by 64 runs.