Manoj Tiwary Interview: "I am keeping myself prepared for India call-up"
1.64K //
13 Dec 2012, 21:57 IST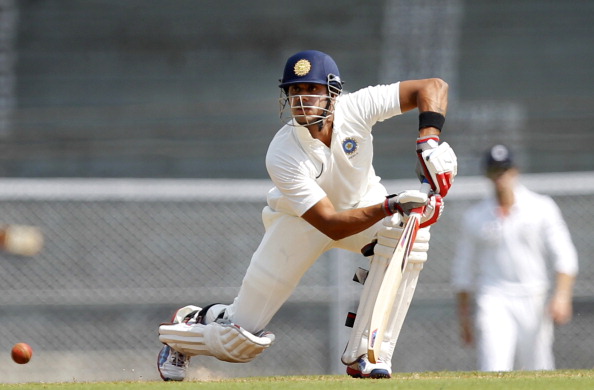 Manoj Tiwary, who is known for his aggressive batting skills, is one of the highest run-getters in domestic cricket in India. He is the current captain of the West Bengal team, and is hoping for an outright win against Mumbai. Sportskeeda had an exclusive interview with the 27-year old before the start of the India-England test series, on the eve of the Bengal-Mumbai Ranji Trophy game, as Tiwary talked about his Bengal side, his disappointment on not being selected, and his injury status.
It must have been disappointing to not be selected in the test team?
Yeah, it was, but I try to keep myself positive and be patient. I am young and still have lots of time.
How is it like to captain the Bengal side? Is there any pressure?
It's great to captain such a talented side. I have to lead the guys, so I have to make sure that I stay at the crease and not throw my wicket away. Also, the boys feel confident when I am at the other end.
All set for the Ranji Match tomorrow against Mumbai?
Yes. We have got a pretty good team and will be looking forward to winning this game. Mumbai is a good side, so we have to play good cricket from the start. Our bowling line up is very good, so let's see.
How have you evolved as a player?
I have been playing for 7 years now, and I have gained a lot of experience. Initially, I used to be an attacking batsman, but now I have curbed my instincts, and learnt to be patient when my batting is concerned.
You were suffering some injuries. Are you back to full fitness now?
Yes, I got a clean chit from the NCA and I am a 100 percent fit now.
Is making a come back to the Indian team at the back of your mind?
Yes, of course. I will continue to perform well and score runs for my team, and the rest depends on the selectors.
You were in excellent form last season. This season too, you have very good, even in the practice game against England. How did that help your confidence?
The England knock gave a lot of confidence, because they are the no. 2 side in the world, so such an innings gives you a lot of confidence for the following matches. When you face quality bowlers and score against them, that gives you the confidence to help you score even more runs in the Ranji matches.
You are up against Mumbai, who are a very difficult opponent to beat. How will Bengal approach this game?
We are looking forward to play this game in a positive way so that we can dominate each session. We know that Bombay is a good side, but we have quality bowlers in our side. So we will look to attack them from the start. Let's see how it goes. We will take it session by session and try to get as many points as we can.
How much will Ashok Dinda's absence hurt your chances?
We will definitely miss Dinda. He was bowling really well. he was judged the best bowler on the domestic circuit and with the way he was bowling, we will definitely miss him. But we have a bowler in Shami who has been bowling really well. he got a hat-trick in the last game, got 11 wickets. It's just a matter of bowling seven wicket-taking deliveries from him so that Bombay batting order can get out off his bowling. Looking at the other bowlers, we have a decent attack. We will play to our strengths and try and attack them.
How is that injured wrist holding up?
The wrist is absolutely fine. Got a clearance from the NCA. There's no pain at all.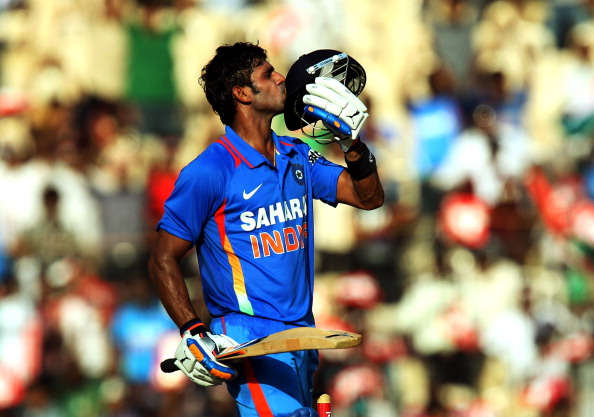 How difficult is it to wait in the wings even after performing so well in the domestic circuit?
It's difficult, but you have to get used to it no matter what, because you have no other options left. I just play each match as my last match. Playing for seven years has given me so much experience that now I can deal with such situations.
You are regarded as one of the best fielders in India. Are you looking to contribute with the ball as well?
Definitely. I make sure that I prepare well in all departments. My bowling is coming up well. Fielding is there to support me as well. Batting is going well too, touch wood. To keep up my fitness levels, I am working hard in the gym. So I am keeping myself prepared [for the India call-up].
How have you evolved as a batsman in these years? Have you made any changes in your technique to be more consistent?
When I started I was an aggressive batsman by nature, but then I realized that I had to curb my instincts, because in a test match, you have to have patience to score big runs. It can't just come if you play quickly or take too many risks initially. Being the senior member of the side and a responsible batsman, I try to occupy the crease because all the other batsmen gain a lot of confidence when I am around. It becomes an added responsibility. Looking at personal achievements and personal aims, I have to score big runs in order to get into the Indian team. There is so much competition, and there are so many players who are scoring runs. To beat them, you have score big hundreds. Accordingly, I have changed the nature of my game. But as long as I am contributing to my team's success, no matter if it's a 50 or a 70 or a 100 or a 120, in a winning cause, that matters a lot more to me than double hundred with no result.
Did you have a look at the pitch? How will the wicket play?
There's a little more grass on the wicket than what we had for the England game, so that augurs well, I think. We played a good match against MP in Indore on a result-oriented wicket. We missed a few opportunities as far as catching is concerned. Otherwise, the result would have been in our favour. It's good to see some grass on the wicket, as the game will produce results rather than one-sided draws.
Does not being picked in the test squad hurt comes as a disappointment?
To be honest, I am trying to forget that. I don't want to think about it regularly. I would rather say what happened was bad for me. But I have moved on. I'm looking forward to what's lying ahead.