Match-fixing psyche of a sports star
2.60K //
23 May 2014, 08:21 IST
Earth provides enough to satisfy every man's need, but not every man's greed - Mahatma Gandhi.
What drives a successful sports person to fix a match? Isn't all the adulation, awards, accomplishments and enviable monetary rewards enough?
A human mind is very complex. What else could be the driving force behind the decision of a sports star to stoop so low? Surely, it has to be greed. Is it predicated on the belief that one's stardom is short-lived and therefore one should make hay while the sun shines?
Or is it much more than just that?
Perhaps it is also motivated by greed's closest cousin: jealousy. Why can't I make as much money as the other bloke? Why am I not as valuable? Surely, I am equally talented.
A weak-minded sportsperson can easily fall prey to the ever expanding and viciously sticky tentacles of bookies. The bookies seem to be able to spot and nurture the weak links and ultimately entrap them into their unethical and illegal world of sleaze.
Cricket is not an easy sport to match-fix, but the underworld is relentless in pursuit. But, yes, cricket is very easy to spot-fix. This is what most of the cricketers who have been charged and punished in the past have been found guilty of. And, tragically, the offenders have come from all walks of cricketing lives from both affluent and non-affluent countries.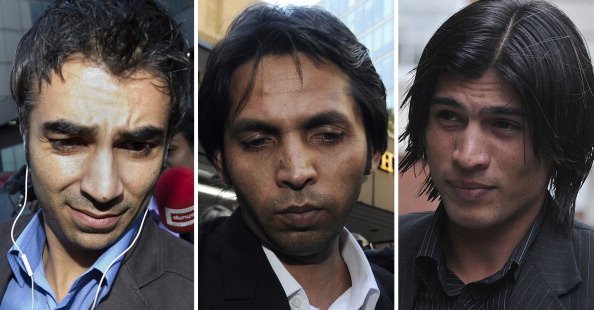 More recently, a great New Zealand player also appears to have transgressed, but the jury is still out on this one.
The offenders have generally been iconic players with the cricketing world at their feet. This is the most perplexing aspect of this whole episode. How can such great cricketers succumb to this lowly temptation?
Then there are some fringe players who get sucked into this vortex. This could be explained as greed and a desire to make as much money as possible when the going is good. They are opportunistic mercenaries and could be viewed as common thieves.
What is more complex to explain are the reasons why great cricketers who are revered all over the world stoop to trash their names for a few dollars.
Players who take part in fixing are not only consumed by greed but also show utter disrespect for the game. They exhibit a dark character flaw that dictates they risk all for not very much. Risk taking in their field of sport might have been beneficial for them in their careers, but risking all of their fame and stardom for a fist full of dollars surely demonstrates a murky fault in their psyche.
It is the same as the CEO of a multi-million dollar company who embezzles – either in a small way or substantially. This is definitely a major character flaw; what else could it be? The stolen few dollars are not going to alter his life, and yet he couldn't help himself. But, if found out, he has hell to pay. Then, why do it? Not that he is justified if the amount involved alters his life; that is a more serious crime and a different kettle of fish, albeit very similar in nature.
Some great sports personalities have also exhibited this same character flaw and are paying the price. They have to realise that the truth will be out one day. Yes, some of the dollars offered to big-time players to spot-fix appear to be considerable, but it amounts to nothing when compared to what they will lose if apprehended.
One wonders how many more players are harbouring dark secrets. It really robs the fun out of the game when one starts to suspect that something might be amiss every time a thing happens on the field that appears questionable. In all probability, it could have been just natural cut and thrust of the game. That is a tragedy.
If a player is foolish enough, or callous enough, to indulge in this activity even after such immense scrutiny over the years, then he is not worth worrying about.
The offenders should not be spared, and the law makers should throw the book at them.
Apart from legal punishment, nothing short of life ban is acceptable.
You can find more of Madhu Kshirsagar's works at isportsview.com