Mind Fixed!
1.16K //
22 Mar 2012, 17:09 IST
While watching the Sri Lanka – Bangladesh match on Tuesday, with India's Asia Cup fate hanging in the balance, at a crucial period, when Bangladesh had 5 wickets in hand and 50 runs to get, in plenty of time, one of the batsman played an uppish shot and it went towards Malinga, who would have had to put in a quick sprint, and maybe a dive, nothing I haven't seen the man do a countless number of times. But instead what happened was Malinga barely went for it and the ball landed around 3-4 feet ahead of him.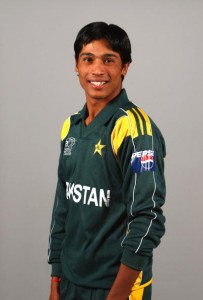 At that point of time, the mind went instantly to fixing, and I started thinking, in such a situation, where the result of the match is irrelevant to the stronger team, while being extremely relevant to the progress of the weaker team, where the bookies would get good odds for Bangladesh, how much money could a cricketer or more than one cricketer, be offered to under-perform or throw a game? And would the money be enough to tempt maybe an aging player, or a player who believes he doesn't have too long left in the game, to take what he can, and get out? Would a Maharoof, agree to bowl leg-side throughout the game at the speed of 120-130 kmph, so that Bangladesh could win? Would a batsman agree to get out under 10, and make some quick money, because it really would not matter one way or the other so what's the harm in getting paid to chill? He may justify it to himself by saying, "when it really counts I wouldn't even think about it". I don't really know, how someone rationalizes something like that, but I have to believe that there are more factors in play other than cold hard cash. Would that same logic even apply to a spot fixing scenario, of no-balls in an over or wides in an over, or even boundaries in an over in an irrelevant game?
I however, admonished myself for being that cynical, and eventually convinced myself that maybe the man is saving his strength and preserving his fitness for the upcoming ODIs against England, and maybe more importantly the
IPL
, where he can get the money match-fixing never offered, legitimately, by kicking ass for his club in the '
gilli danda'
format. Which is about the only thing the IPL is good for, as long as it does not fall prey to it itself, is that it will and maybe to a certain extent already has, left no incentive for match-fixing. With the kind of prices cricketers are getting in the IPL, it would be completely daft to even consider exposing yourself to the risks of match-fixing. If you can perform well, and you do perform well, it will invariably result in a rise in your bank balance.
In the end Bangladesh beat a listless Sri-Lanka, but that's all they were – completely listless. They had just finished a tough tri-series in Australia, where they played all 3 of their finals, and eventually ended up on the losing end. They were in Bangladesh in the blink of an eye, ravaged by injury and demoralized by defeat, and it's no wonder they lost all their games. But the recent news of spot-fixing, match-fixing, the Cairns-Modi saga,
Mohammad Amir
's release from jail and subsequent interview, even the bizarre Nupur Mehta news item, are all bitter reminders that no matter how much you may want to wish it away, match-fixing is the most serious threat to cricket as a sport, and it will rear its ugly head again sooner rather than later.