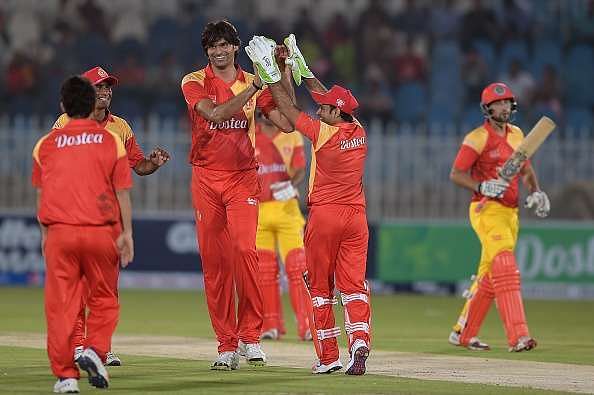 What's the story?
Pakistan pacer Mohammad Irfan has been questioned as part of the investigations for spot-fixing in the Pakistan Super League (PSL) domestic T20 tournament. Two Pakistani players, Sharjeel Khan and Khalid Latif, were suspended and sent back home after the tournament's opening fixture.
On the thorough investigation in place to weed out corruption, PSL Chairman Najam Sethi had said, "It would not be appropriate to comment on the specifics of the case, however, this investigation is a clear demonstration of our determination to drive corruption out of our sports. We will not tolerate any form of corrupt activity and as this investigation proceeds we will not hesitate to take further decisive action as appropriate."
In case you didn't know...
Sharjeel Khan and Khalid Latif, both of whom play for the Islamabad United franchise (same as Irfan), were provisionally suspended and sent back home after receiving an order under the Pakistan Cricket Board's Anti-Corruption code.
Also read: Sharjeel Khan and Khalid Latif suspended for alleged spot-fixing in PSL
The heart of the matter
The 7'1'' bowler, the tallest cricketer to play the game, is part of the Islamabad United side, and featured in the playing XI against Peshawar Zalmi in the opening match of this edition, where he picked up two wickets. He doesn't face any immediate suspension from the tournament. His personal belongings, including his mobile phone, were confiscated by the anti-corruption unit for enquiry.
"The investigation of the PCB anti-corruption unit backed by the ICC ACU has been effectively in dealing with this case to date and we will continue to work in the closest collaboration as the investigation proceeds. We are all absolutely committed to relentlessly pursuing anyone who would seek to damage the integrity of our sports."
What's next?
According to a source of the Express Tribune, a total of six players have been involved in the misconduct, although only two of them have been currently identified. Apart from Islamabad United, players from the Lahore Qalandards and Quetta Gladiators teams are being investigated for the same. Their names will be confirmed once the whole investigation is complete.
Sportskeeda's take
Despite various measures to weed out the problem, fixing, sadly, continues to be a part of the game. The seriousness of the crime, and the subsequent price that has to be paid, is doing little to stop some cricketers from walking into the swamp. The sanctity of cricket should be protected, and all those who are found to disrespect the game shouldn't be allowed to be a part of it.
As for the allegations against the Islamabad United players, even the inclusion of such high-profile names is a huge blow to Pakistan cricket.
---