Musings from the Armchair: the Aam Aadmi speaks
1.12K //
28 Nov 2012, 10:01 IST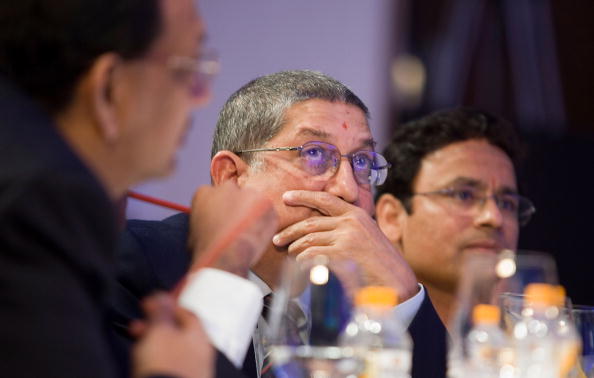 An Aam aadmi cricket fan was driven to the depths of despair by India's latest showing (dressing down) at the hands of the English. He does not know much about the finer details of the game, but as every other Indian, he has many opinions. Especially given that for the first time in about half a century, India has been out-bowled by English spinners on a lovely wicket for spin in India. He recommends, just like every other Indian, that the selectors take his advice seriously. If they don't, who cares, they are a bunch of misguided buggers anyway.
1) ENOUGH! Dhoni cannot win because he does not have his lucky charm. There are two options. One of course, is the IPL stud Ravindra Jadeja, who can definitely change the course of the series with his amazing allround skills. You doubt him? Go see who has the best batting plus bowling performance in IPL history. Jadeja will in one masterstroke solve India's batting and spin bowling woes. The second option (which this Aadmi must confess he is in favor of) is Joginder Sharma aka The Man Who Won India a World Cup, who is apparently still around somewhere. Please understand, Dhoni's captaincy is not some objective thing which you can analyse and dissect. It is a captaincy that needs Ravindra Jadeja/ Joginder Sharma (all of CSK's titles have come with one or the other in the squad).
2) The BCCI must flex its muscles and bring all Indian origin players back to India, irrespective of their citizenship. Because this Indian-origin against India thing should have never happened. Where is their patriotism, the Aadmi asks. Also, a united India-Pakistan cricket team. The Pakistani board is a joke as it is, and Pakistan definitely has more beautiful women. A merger is win-win. This way, all of India's lineup problems will be solved, because we can use Pakistani batsmen, Pakistani spin bowlers, Pakistani fast bowlers, Sachin Tendulkar and Dhoni as captain and still call it the Indian cricket team (sort of like the Aakash tablet). If this happens fast enough, we can even play Monty Panesar as drinks boy next match. We would also have the ultimate stonewalling middle order as an alternate lineup. Because you know that Shivnarine Chanderpaul is of Indian origin and Rahul Dravid might fancy a short-term one year contract, right?
3) On a more serious note, let us consider India's spin options at present, to better understand why the selectors have retained the same squad for the next Test. There's Piyush Chawla, who belongs to a new class of cricketers (headlined by Jadeja) who by chance played two-three matches for India and became eligible for huge IPL contracts due to some moronic rules for the auction, consequently becoming hugely rich. God knows India can use someone who can turn the ball prodigiously, but seriously, did nobody watch the T20 World Cup? Which part of that experience suggested that (despite terrible showings in the IPL and domestic circuit) Chawla is ready for international play? There's also Rahul Sharma, who one fears has chosen the wrong idols (Sreesanth!) and Murali Karthik, who is actually older than Obama. There's Amit Mishra, but meh, been-there-done-that, which leaves the Aadmi's favorite domestic bowler who is still young (relatively) and a legitimate heavyweight: you guessed it, Bombay's Ramesh Powar!
4) Enough of this long-term, "rebuilding project" nonsense. Who are we rebuilding with? It's a two-man team – Kohli and Pujara – because only "seniors" are being played otherwise. Sehwag's unfit and looks like he's been wolfing down too much mithai in anticipation of his grandchildren; Gambhir still has an odd mix of bad luck and terrible shot selection; Yuvraj was never cut out for Test cricket; Dhoni is that occasionally funny joke in a terrible movie; Murali Vijay is too cool and has too much personality to care about ordinary things like winning matches and applying himself consistently; Badrinath is about five years past the time when he should have got his shot at the team; Ravichandran Ashwin has been the second best batsman for India this series. Hold on – is this some ultra brilliant stroke of genius move? Is Ashwin actually being prepped to become the next Indian opener?! (Because the Aam Aadmi is a Tamilian and Ashwin studied in his school, FYI.)
5) Very sly, BCCI. Aam admi was just thinking the other day that Umesh Yadav had remarkably maintained his pace and ability over a year and a half, which is unusual for a young promising Indian fast bowler. Can the BCCI possibly be doing something right, he wondered with incredulity, and then Umesh got injured. It's just a regular Indian cricket season. Where are we playing next?