"Must improve playing standards", says triumphant Asia Cup T20 captain Mithali Raj
1.26K //
03 Nov 2012, 16:06 IST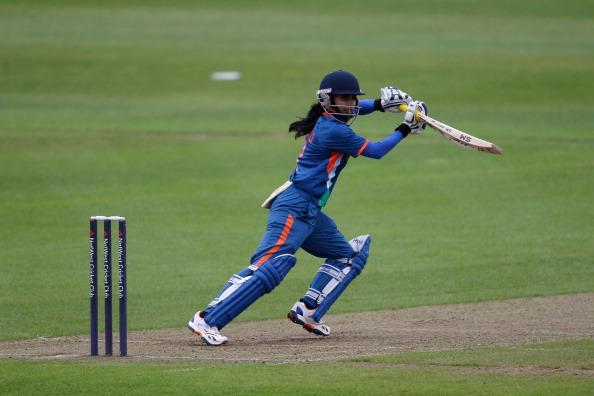 At 29, Mithali Raj almost seems like a veteran, having played international cricket for thirteen years. The soft-spoken Indian women's cricket team captain talks tough with the bat and invariably leads from the front. The right-handed top-order batter has played 141 ODIs, 37 T20s and 8 Tests for the country. The Indian captain is on a high after leading the team (she missed the final because of an ankle injury and vice-captain Harmanpreet Kaur took charge) to the Asia Cup T20 glory in Guangzhou, China.
Mithali talked about the Indian women team's T20 Asia Cup triumph as well as about the upcoming 2013 World Cup to held in India, in an exclusive interview with Sportskeeda.
Heartiest congratulations on winning the T20 Asia Cup. Your thoughts?
Raj: Thank you very much. The Asia Cup triumph was important for the team after our disappointing performance in the T20 World Cup. It was a good opportunity for the young girls to gain exposure of playing in a major tournament. The girls were keen to prove that they were the best team in the Asian region. I hope this augurs well for the future of Indian women's cricket.
India defeated Pakistan to win the T20 Asia Cup crown after our loss to Pakistan in the T20 World Cup. So do you think it was sweet revenge for the girls?
You can say that. We are a better team than Pakistan. We lost to them in the T20 World Cup – very narrowly, by just one run – not because they played some extraordinary cricket but because we under-performed. On any given day, we have the wherewithal to beat them. But you got to accept that sometimes results can go against you in the shorter formats like T20.
India played the final match against Pakistan without you and Jhulan Goswami – both of you were injured. Does that speak anything about our bench strength?
Raj: I missed the final because of an ankle injury, while Jhulan also gave the final a miss. Of course, it is heartening to see some of the youngsters shouldering responsibility. Youngsters do need seniors to guide them but there comes a time when they have to deliver in the middle and that's what the girls did. I'm so proud of this team.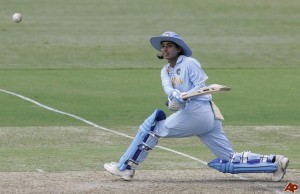 Harmanpreet Kaur led the side against Pakistan due to your injury-forced absence. She is being talked about the best thing to have happened to Indian women's cricket. What's your take?
Raj: It's good for the Indian team. She led the side well in the final against Pakistan. For long, we struggled to sort our middle-order but the presence of Harmanpreet lends solidity to our middle-order. You got to have a robust opening pair or a solid middle-order and if you don't have both, you are going to flounder. She bats at number 4 and I hope she continues to do well in future as well.
Women cricketers are not known to hit the ball a long way. But we hear that Harmanpreet does give the ball a whack?
Raj: She does. The good thing is that she can play the big shots against the seamers as well as the spinners with equal finesse.
Women's cricket has undergone a change in recent times. Earlier, Australia, England, New Zealand and India used to be the top four sides in the world but now teams like West Indies and Pakistan are coming up the ladder. What's your take?
Raj: It's good for the game. The focus on Women's cricket has increased in West Indies and Pakistan, which is showing in their performances on the international stage.
2012 hasn't been a great year for India. We lost to West Indies (in West Indies) and later to Australia (at home); how do you assess India's performance in these two series?
Raj: Well, the West Indies series was well-fought and we were unlucky to lose. But the 3-0 whitewash at the hands of Australia allowed us to know where we actually stand as compared to the Aussies. It's difficult to pinpoint any particular reason for the series defeat, but surely it was a huge learning curve for the girls.
Anjum Chopra was sacked as captain after the twin series defeats and the captaincy baton was handed over to you. Were you under any kind of pressure when you led the team in ODI series in England?
Raj: I wouldn't like to believe that I was under any kind of pressure. I did not get runs in the Australia series and was determined to be among the runs. I took the captaincy responsibility as a challenge.
How disappointed were you to lose the England series, although you were in good form?
Raj: I was happy to press the run-scoring button but was extremely dejected with the series outcome, especially when you take into consideration the fact that we had taken a 2-0 lead in the 5-match series. We should have won that series.
You made your international debut in 1999. At 29, you are almost like veteran. Do you think you are almost indispensable in the side. How does that feel?
Raj: I have played international cricket for 13 years but still don't think I'm indispensable. I would like more youngsters to come to the fore. The pride and motivation to wear the India cap is still same as it was when I made my international debut against Ireland at Milton Keynes way back in 1999.
Indian women's cricket needs to have a wider talent pool. Your thoughts?
Raj: Our current domestic structure does not churn out quality cricketers. We must play more domestic matches. For example, I play around 18 to 20 matches in a year for Indian Railways and we play in most of the finals. Besides, we must look at ways and means to improve our playing standards.
The 2013 Women's ODI World Cup would be held in in India (India is hosting the marquee event for the third time after earlier hosting it in 1978 and 1997) from January 31 to February 17. What are the preparatory plans lined up for the team?
Raj: Our domestic circuit will be in full swing soon and probably in January, we would have a national camp before the mega event.
How do you assess India's chances at the World Cup?
Raj: Australia and England would be the favorites; although, we will be playing at home and that should us make us strong title contenders as well.
Having served Indian cricket for ten years, you have got yourself married to the game. Your thoughts?
Raj: I have fallen in love with cricket and got married to it long back (grins). On a serious note, my parents are keen that I settle down. I would settle down in future but for now, marriage can wait.