My 2 bits on Mohammad Amir
885 //
22 Mar 2012, 13:36 IST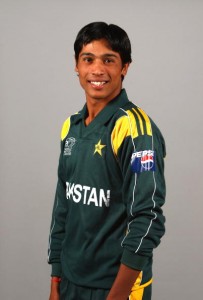 To tell you the truth, I'm glad
Mohammad Amir
went to jail. He deserved it, on the basis of the trial the media gave him, and then him finally pleading guilty in Court, while staunchly claiming his innocence prior to the court proceedings, I viewed him as a liar, and felt he got what he deserved. Now that he is out he spoke to Michael Atherton in an interview (
video
 and 
transcript
). Now on seeing his interview, one thing shone out that though the interview was extremely rehearsed it did feel genuine in parts.
However I have a hard time believing his excuse that he never did it for money or the £1,500 Mazhar Majeed gave him, and that he was completely tricked, manipulated and duped by people he trusted i.e.  
Salman Butt
and Mazhar Majeed. Amir's version is that Mazhar Majeed told him that his texts and calls to a man named Ali have been recorded and that he is in trouble and that Mazhar himself can sort it out for him as long as he bowls two no-balls for him, and that it was basically Salman's job to make sure he did it when it was supposed to be done.
In my opinion, it is a wonderful lie, well thought out, well rehearsed, and a very effective one, because I think it contains elements of the truth. I may not be able to tell fact from fiction for most of the things he said, however not for a second do I believe, that he did it because he thought incriminating texts and calls had been recorded (no information has been offered towards the justification of those texts), and that somehow bowling two no-balls would bail him out of his fix. One of the main reasons for my disbelief of his version of the account of the incident itself, was due to his own account of an incident prior to the infamous Lord's test where Salman Butt had "jokingly" spoken about spot-fixing and Amir had equally casually brushed it aside. Amir then spoke about a second incident where Salman Butt once again broached the subject, and Amir claimed that he had responded with the words "yeh haraam hain" and once again refused him.  This is where the lie falls apart, I don't believe it is that easy to go from "haraam" to "aaraam". I think Amir is expecting a leap of faith from people to believe that he knew what he was doing was wrong, and still went and did it anyway.
The arguments for him are extremely persuasive, he was just 18 years old; Salman Butt was the captain, how can he go against his captain, the one who had been supporting him all this while; he was put in a confused state by outside influences which clouded his judgment; he doesn't have the security and money of the
IPL
because since he has been around, Pakistani players have not played in the cash cow league etc. However, the nail in his coffin would be the fact that he continually maintained his innocence till the day he plead guilty in court, the fact that even once he realized what he did was wrong he did not come out with the truth. He underwent a small jail-time for pleading guilty so that he does not have to face trial and see lame excuses like these shred to bits in a cross-examination, which eventually happened with the other two fellows.
The interview may sway many in Pakistan to plead for leniency towards him, maybe even in the rest of the sub-continent – we are an emotional bunch. I doubt it will convince too many people elsewhere. It was not the convincing sort of interview which would completely win you over. It's the type of interview which will suit both sets of people who have already made up their mind. The side which feels he was a pawn and deserves leniency on that ground, as well as the ground of tender age and rare talent, will get enough fuel in this interview to voice that opinion. While the nay-sayers, the ones who feel that he should see out his ban and be rehabilitated, as well as the minority who believe he should never play again, will see enough in this interview to stick to their positions as well.
One way or the other his loss is a shame and a sharp indictment of the sport. He could have been the jewel in the crown, (and may still be, if he serves out his entire 5 year ban he will be 23 when illegible to play again) of an extremely potent and possibly world beating bowling attack. There is no doubt that Pakistan have always had an embarrassment of riches when it comes to fast bowling talent, and there is also no doubt that Pakistan will continue to produce talented fast bowlers. However, does the team have an atmosphere where the only object of the game is to win, and nothing less is acceptable, I do believe that Misbah, the current selectors and the PCB brass have taken the first steps forward, but a lot more has to be done in order to educate, protect and financially reward talent so that the dangers of match fixing do not derail the rebuilding of cricket in Pakistan.