Australian starting XI for Trent Bridge: An opinion
1.08K //
09 Jul 2013, 23:36 IST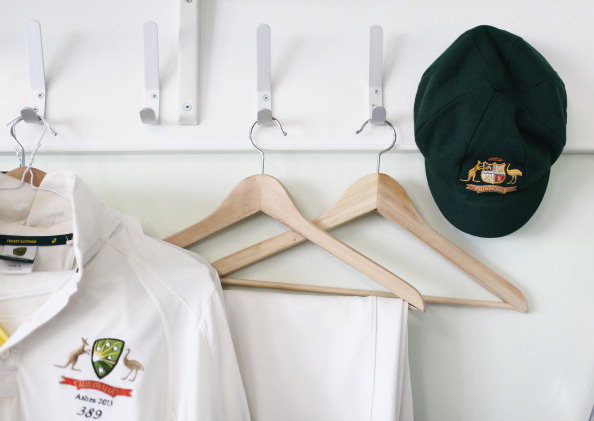 With the first Ashes Test just a sleep away, here is my Australian starting XI for Trent Bridge.
Chris Rogers
Chris Rogers is 35, but he will be playing only his second Test for Australia. His first Test came back in 2008 against India when they toured Australia. Rogers has 19,572 first-class runs at an average of 50.38 with 60 hundreds and 90 fifties, with his highest score being 319. A lot of those runs and tons have come in England too, which makes him a handy pick. With coach Darren Lehmann announcing that Rogers and Watson will open, he's a sure shot inclusion.
Shane Watson
Watson is the other sure-shot pick for the opener's slot as Australia's coach has already announced. Watson is known – and has proved over the years – to be most comfortable in the opener's slot. He is the best at opening and has notched up most runs as Australia's opening batsman, at an average of 43.06. Watson's problem has always been converting those starts into big scores, but like he has shown in the warm-up games, he can provide himself with opportunities this time to score those big runs that Australia would need if they are to make this a competitive series.
Michael Clarke
Clarke has been Australia's best batsman for the last couple of years now. With Ponting and Hussey gone, extra responsibility lies with Clarke to perform and lead this inexperienced team. Being one of the best batsmen in Test cricket today, he will be vital this series.
Ed Cowan
Cowan would get my pick ahead of Hughes as he will be more solid against the likes of Anderson, who will get the ball to swing in familiar conditions. He also is equally skilled against pace and spin, which is a boost.
Usman Khawaja
I'd pick Khawaja; his technique is solid, has the finesse and makings of a fine Test player. He has had a bit of a problem performing as he has never really been in the game for a long period, but maybe this is the series for him to prove himself and get that average of 29 close to his average of 43 in first-class cricket.
Brad Haddin
Better keeper and batsman than Matthew Wade, Australia's vice-captain is the best choice for the keeper's role. His straight drives are better than most batsmen in the world.  Not to mention, his counter-attacking deep down will only help the Australians if he gets going.
Steve Smith
Warner probably needs to earn his place in the side now, with all the off-field drama in the last month or so; I'd pick Steve Smith instead. I personally was against his inclusion in the squad, but having performed in India and for Australia A, he probably deserves it.
Ryan Harris
Harris is Australia's Test match specialist, but with fitness problems. If Australia can have Harris play for at least three out of the five Tests, they'd be mighty pleased. He can turn the match around with his fighting spirit.
Jackson Bird
Glenn McGrath's clone, Bird is mighty accurate and although he doesn't really have speed, his ability to keep at that nagging line could frustrate the English batsmen. Bird has 11 wickets in the two Tests that he has played. This could be the series in which he makes his mark.
James Pattinson
Pattinson will be all raring to go and settle scores with the Englishmen on behalf of his brother. His aggression is trademark of Australian pacemen, and he can trouble the top order. Rattling the top order will only do the Australians a world of good and for that, Pattinson will have to be right on the money.
Nathan Lyon
Lyon will face one of his greatest challenges when he takes the field at Trent Bridge. If the pitch is going to favour spin bowling, then England stand a great chance, with Swann taking the attack to the Australians. But Lyon has learnt his lessons and is raring to go. He might not be as good as Warne, but he is the next best Australia have. Depending on Steve Smith and Clarke as spinners will be detrimental for the Australians.