Neglect at domestic level ruining Aussie spinners: Warne
1.16K //
04 Mar 2013, 15:05 IST
Hyderabad, March 4 (IANS):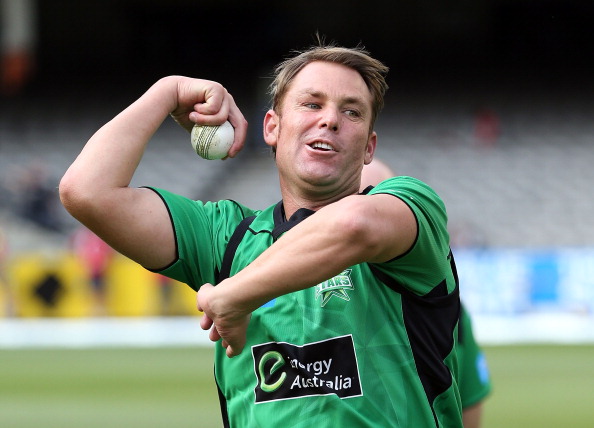 Shane Warne feels neglect of Australian spinners at the domestic level is ruining them, which is the reason for the dearth of top-class talent.
Pained at the uninspiring performance of the Australian spinners in India, the spin wizard is upset at the lack of backing young spinners get at the domestic level, from their captains, coaches and curators.
"I think the problem lies in what we expect from our young spin bowlers and the way they are handled at domestic level by their captains and coaches," the legendary leggie, who is here as a part of the commentary team, was quoted as saying by The Age.
Warne, who gave some tips to the Australian spinners after heavy thrashing against India in the first Test in Chennai, said the attitude should be about taking wickets.
"The attitude should always be about taking wickets and not about economy rates: 4/100 off 25 overs is a good result and better than 2/60 off 25 overs.
"My guidelines on what to look for in a young spinner is pretty simple; someone who can spin the ball. Any fast bowler that can swing or make the ball move has a chance to take wickets; if they bowl straight they will struggle," he said.
Warne feels that conditions at domestic level were stunting the development of the next generation Australian spinners.
"They also have to play under a captain who is prepared to back the spinner and play them in all 10 Shield games not just in Adelaide or Sydney where the ball spins. This way, the spinner gets experience in all the different conditions and the good spinners will adapt and find a way to be successful," Warne said.
"Easy to say, I know, but I believe we should identify our top four spinners and put them on a decent contract and have them play nothing but first-class cricket for twelve months and then take a view and reassess," he said.