Nick Compton vs Joe Root: The right choice
803 //
14 Nov 2012, 16:35 IST
With the retirement of Andrew Strauss, England was in the pursuit of finding an opener who would assist captain Alastair Cook on the tour of India and further on. There of course was Jonathan Trott, who was a viable option who would've been up for the task if needed, but there were two other contenders who had to earn their place in the coveted spot: Nick Compton and Joe Root. Although Nick Compton has made the cut and been picked for the first Test, let's have a closer look at both the runners, and why Compton was picked ahead of Root.
Joe Root
Age: 21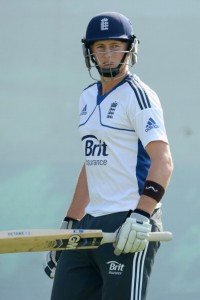 County: Yorkshire
FC Runs: 2015
Average – 38.01
Highest – 222*
FC runs in 2011-12 – 746
The 21-year-old who plays for Yorkshire is an opening specialist who has amassed 746 runs in 2011-12. He is well aware of the gravity of the challenge of facing and tackling the new ball at the start and building an innings thereon. His past county season was what perhaps brought about his selection, as he scored all his four first-class centuries in the past season. He scored his highest score in first-class cricket, 222, against Hampshire in July, which imaginably sponsored his selection.
Joe Root being only 21 years old, places England in quite a precarious situation, as his lack of experience might be the difference between success and failure in a country like India, where the challenge posed is at the highest level; having said that, he has proved himself on the international stage with performances that were lauded during the U-19 World Cup in 2010. Also, being a part of the England Lions, he has gained international exposure to a certain extent.
On the broader perspective however, if Root is picked, and even if he fails, he has age on his side to make mistakes and return to the team. If Strauss' replacement needs to be more on a permanent basis, Root is more suited for selection, given that he is only 21 and his transition from first-class cricket to the international scene could be a gradual and smooth process.
Nick Compton
Age: 29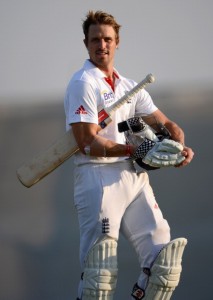 County: Somerset
FC Runs: 6407
Average – 44.49
Highest – 254*
FC runs in 2011-12 – 1494
Compton on the other hand, is full of experience! That might have been an important factor in picking Compton ahead of Root. Jonny Bairstow is relatively inexperienced; hence the English management perhaps wanted a tad more know-how in their ranks, heading into a series like this. Compton has proved his prowess in Indian conditions in the practice games, where he managed to put up a gritty 64 in the second match after scoring a duck in his first outing in the country. However, he added the extra zing needed to push for selection when he scored consistent half-centuries in the practice games.
Compton has had a phenomenal year – he was the only player to have scored 1000 runs in the county season at an average of 99.60. His work ethic and aptitude, combined with a hunger to perform – coming from a family with a prodigious cricketing history – is second to none. He has played thrice the amount of games that Root has, and has scored 16 FC centuries in comparison to Root's 4. Compton also has had a fair exposure to the Indian conditions a couple of years ago, when he was a part of the Somerset county team competing in the Champions League T20, where he made some significant contributions.
It would be interesting to see how Compton fares on the international arena altogether; after all, it is a different ball-game. Whether ECB's selection will be justified and will pay off will be known tomorrow, when England takes on India at the first Test in Ahmedabad. If you ask me, I  think England have made the right choice opting for Compton.