ODI: The new restrictions and their impact
1.55K //
30 Dec 2012, 11:55 IST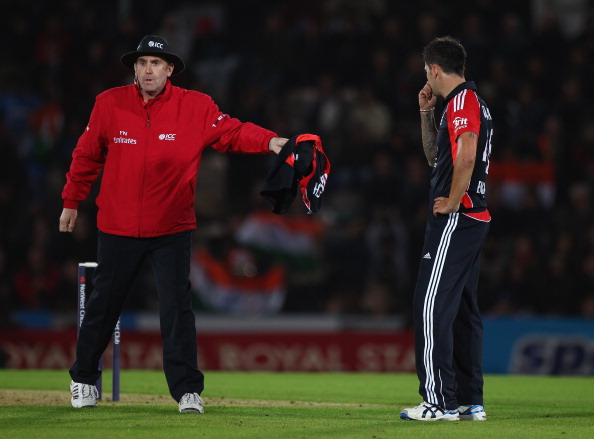 What's with ICC and the new rules? ODI cricket is definitely on the bane and it shows from the queer innovations that ICC has enforced upon the rather unwilling players. The first query that arises would be "What is the use of these rules?" I mean, what is ICC trying to prove, other than trying to increase the rate of audience for the game, which is not certainly going to happen? Let us look at these rules and analyze it thoroughly to fathom the 'actual' purpose of these rules.
Two new balls, one for each end:
For India: Well, this is a tried and tested rule, especially for India who has used the new balls to great effect. The emergence of Irfan Pathan and Bhuvneshwar Kumar would increase our chance a wee bit. For the batsmen, it would be a paradise of sorts if the ball doesn't swing, for the impact of the bowler gets negated big time!
For other teams: It is a cracker of a rule for other teams, especially teams like South Africa and Australia who are filled with fast bowlers. Having two new balls would definitely help the bowlers to bowl a tight opening spell. For batsmen, it could be a boon in disguise for the new ball is hard and it would be easy for them to put away with ease. So, it would be an equal battle, in my opinion.
Two bouncers per over:
For India: Alright, now don't start laughing! Yes, I do know that in India, bouncers are like a joker in a pack of cards; they come only once in an eternity and a good bouncer is like the Kalki avatar that we never probably would see (pun intended, of course; I mean we have got Dinda!). Indian pitches are not a fast bowler's forte and the batsmen won't mind if it's two bouncers or a dozen. He would put it away with ease, ninety nine times out of hundred for it is not going to be trouble, save once in a blue moon.
For others: Imagine batting in the fast, pacy, bouncy tracks of the WACA. It would put the fear of god in any player; especially if it is a team from the sub continent. Even between two teams, say, South Africa and England, it would be very tough to face the bouncers, especially in the slog overs while chasing. Definitely it would be a tough choice between getting you head ripped off and hitting the ball; and I would choose to believe that the 'head' would always come first. The kind of bats that are made these days that have the edges thicker than Andrew Symonds' forehand, would come into play if the batsman manages to get a fair amount of bat on the ball. It would take the ball over the keeper's head and it is a chance worth taking!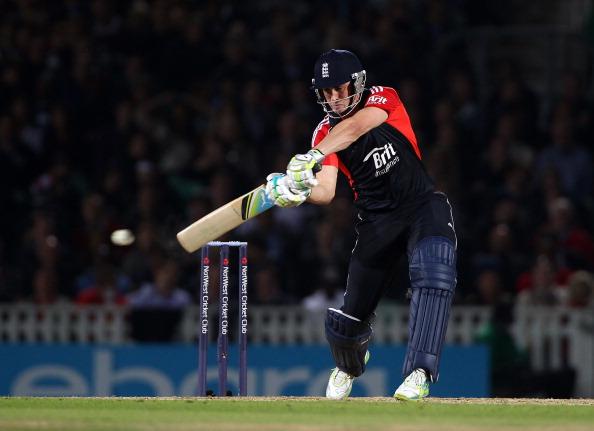 No batting power play
For India: It would be a disaster for the fans, who wouldn't be able to hook on to the last ten overs and the practice for IPL would be denied to certain 'seniors'. But that certainly won't deny the batsmen from going after the bowlers, power play or not! The bowlers would certainly welcome it with open arms, for they wouldn't have to face the thrashing in sub-continent conditions day in and day out and the chance of picking wickets increases by a thread-like margin.
For others: It would be pretty much same as it is for India, but in countries like England, the scores are definitely going to go down below 200, to our extreme disliking. The series between South Africa and England in England was a pretty low-scoring affair and it is hard to imagine what the scores would be like if these restrictions come on board. It would be a paradise of sorts for fast bowlers, to restrict the batting team with the field set to their liking.
Bowling power play must be taken before the 40th over
For India: It has already been in practice, and it would not make much of a difference because power play has always been India's bane, and the strategies have not been up to the mark. The batsmen should be more retrospective during power plays and look to build-on partnerships rather than trying to go slam-bang. The skipper should learn to use the power plays wisely, and the bowlers should take a cue from him to focus on the task at hand rather than making their own plans to grab wickets or stop the flow of runs.
For others: Same as above for both bowlers and batsmen, and the pitch and conditions won't make much of a difference in this criterion.
Five fielders in the circle:
For everyone: It might be a bummer, or a great innovation, depending on the batsman on strike. It could be an advantage of sorts for aggressive batsmen who look to hit over the top once they get set in, probably not for players like MS Dhoni who look to play around more, and prefer the singles and doubles. (Maybe he has to grow his long- hair back and come hit some sixes like in the past). For bowlers, it is a boon in disguise surely, for many batsmen have failed in the quest for some quick runs. Field placements would be more crucial, and the loss of a fielder would have to compensate with some shrewd thinking.
The changes are unique and some of them are even weird, but it remains to see whether it would be effective to keep the audience glued. But the change is a welcome one, in my opinion for it would add new dimensions to the game and would stop the game from being batsmen oriented one!