Pakistan wrong to tour India, says Ehsan Mani
894 //
10 Dec 2012, 18:24 IST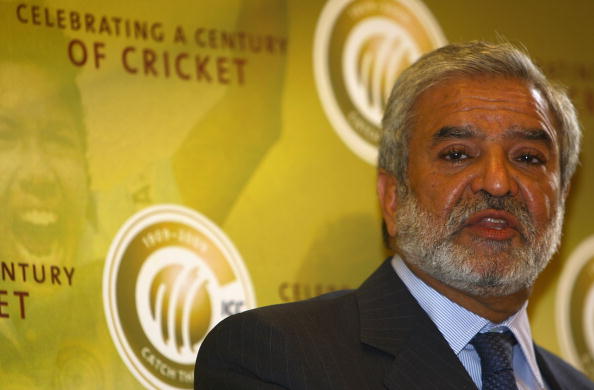 New Delhi - Eshan Mani, a former president of the International Cricket Council (ICC), feels that the Pakistan Cricket Board (PCB) was wrong in agreeing to a brief limited overs series in India.
"I think the PCB is wrong to have agreed to this. If it is a political decision, then the PCB should have asked the politicians to make sure that India reciprocated by coming and playing against Pakistan even if it was at a neutral venue," said Mani, who represented the PCB in ICC from 1989 to 1996.
Mani doubts whether India would reciprocate in the same way by playing in Pakistan. He said the Indian cricket board was responsible for isolating Pakistan in international cricket after the 2008 Mumbai attacks by Pakistani nationals.
"India owes Pakistan two series which it has cancelled out. It is totally wrong that Pakistan should be going to India. My opinion is Pakistan should not be going to India at all. India or the BCCI went out of its way after the Mumbai attack to isolate Pakistan cricket at the ICC," Mani was quoted as saying by Pakpassion.net.
The Pakistan team will tour India for the first time for a bilateral series since 2007. Sporting ties between the two countries were snapped after the 2008 Mumbai attacks. But Pakistan played the semi-final of the 2011 World Cup against India in Mohali.
Mani said that PCB is just helping the Board of Control for Cricket in India (BCCI) to fill its overflowing coffers "with no assurance of a reciprocal tour".
"This short series will enable BCCI to earn over $100 million, probably as much as $150 million. All we're doing is to help India make a lot of money out of us, with no assurance of a reciprocal tour," Mani said.
"So I think it has not been thought through properly. It is sort of trying to get the headlines. I don't see any benefit to Pakistan cricket in terms of getting cricket back to Pakistan by playing this series. Certainly, I am not in favour of it," he said.
Pakistan will play two Twenty20 internationals in Bangalore (Dec 25) and Ahmedabad (Dec 27). It will be followed by three ODIs in Chennai (Dec 30), Kolkata (Jan 3) and Delhi (Jan 6).