Players praying Ryder's recovery
1.42K //
28 Mar 2013, 11:59 IST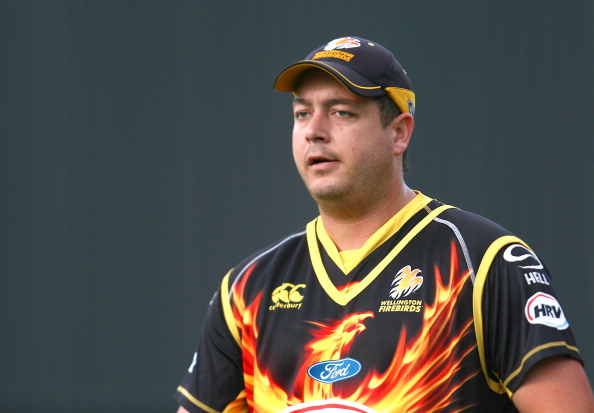 New Zealand batsman Jesse Ryder is understood to be in a coma in Christchurch Hospital with a fractured skull and other serious internal injuries. Reports suggest that Ryder had his shirt ripped off his back and was on the ground as four men kicked and punched him outside Aikmans Bar in Merivale. He is currently admitted in an Intensive care unit.
He was all set to leave the country and reach India to play for Delhi Daredevils in the IPL. Last year, he and team-mate Doug Bracewell were reprimanded by Black Caps team management for "unacceptable behaviour" after the pair "verbally reacted to taunts from a member of the public" outside a Napier bar. Ryder has been dropped from the Black Caps side multiple times, and in 2010 revealed his own troubled history with alcohol.
As his condition hit the media, several players and officials from cricketing world lend their word of support for him through twitter.
My heart goes out to Jesse Ryder who's suffered some serious injuries last night. His condition,I'm told,is critical. Hope he gets well soon— Aakash Chopra (@cricketaakash) March 28, 2013
Will Have Jesse in my prayer- thanks for info. RT @vinoduk6: @henrygayle hey man… Pray for Jesse Ryder. Lets hope he gets better soon — Chris Gayle (@henrygayle) March 28, 2013
Shocked to hear about what's happened to Jesse Ryder..please pray for his well being — Kartik Murali (@kartikmurali) March 28, 2013
Shocking news about Jesse Ryder, fingers crossed for a full and speedy recovery for the big man — Graeme Swann (@Swannyg66) March 27, 2013
Thoughts are with @dijaryder & his family hope your ok big fella. — Damien Wright (@wrightmove6) March 27, 2013
Morning Jesse (@dijaryder). Be strong bro. The world's cricketing family is with you. — Richie Benaud (@RichieBenaud_) March 27, 2013
The whole NZC team's thoughts are with @dijaryder this morning.— BLACKCAPS (@BLACKCAPS) March 27, 2013
Thinking of you mate @dijaryder— Ross Taylor (@RossLTaylor) March 27, 2013
Devastating news regarding Jesse Ryder… Just hope he can pull through… Thoughts are with him and his family…— Michael Vaughan (@MichaelVaughan) March 27, 2013
Let us pray and wish that Jesse Ryder recovers soon.