Playing Tests was always a dream: Bhuvneshwar
1.35K //
02 Mar 2013, 19:50 IST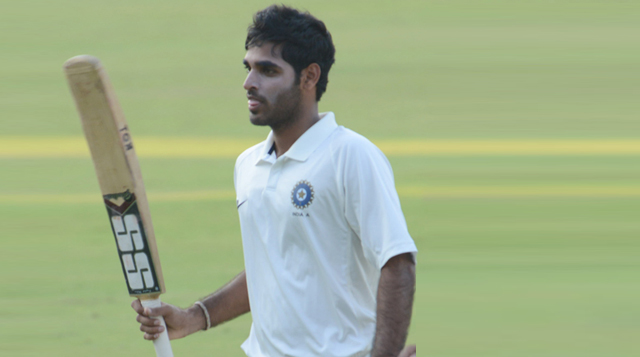 Hyderabad - India pacer Bhuvneshwar Kumar, who rattled the Australian top-order with three for 53 here, said it was always his dream to play Tests for India.
"It was always my dream to play test for India. When I got my first wicket, I was very happy. It doesn't get better than this," said the 23-year-old.
Kumar, who went wicketless on debut in Chennai, got David Warner for his maiden Test wicket. Kumar then removed Ed Cowan and Shane Watson that left Australia struggling at 57 for three.
"All the three wickets were satisfying. Warner, Cowan and Watson all the three score runs," he said when asked which was the most satisfying wicket.
Kumar said spinners dominate matches in India and it would be important for medium pacer to get at least Two wickets
"Initially, I felt something is happening (with the wicket). So I tried to bowl within the stumps. That worked," he said. "The wicket is a bit slow. Odd ball is keeping low. I just planned to bowl within the stumps."
When asked about his opening partner Ishant Sharma, who had no success Saturday, Kumar said he was learning a lot from him.
"What I can say about him. He is a senior player. I am learning a lot from him. He helps me during the match." He said Ishant bowled very well though it was not a very good wicket for medium pacers.
"This is part of the game. Sometime you get wicket sometimes you don't." Kumar said Australia's move to declare the inning was not surprising. "I thought they wanted to take at least one wicket today," he said.