Possible Indian XI for the Mohali Test
816 //
06 Mar 2013, 23:41 IST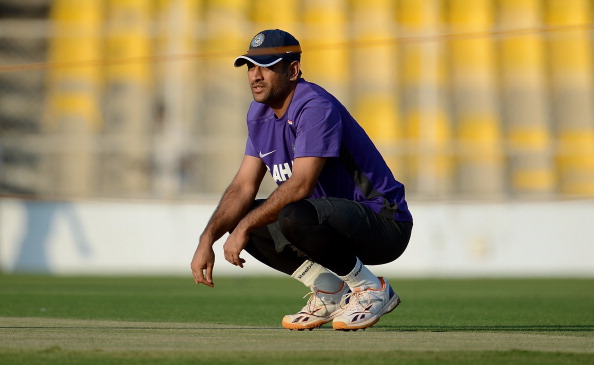 With a 2-0 lead in the Test Series against Aussies. India is high on confidence before heading north to Mohali for the third encounter. The pace-friendly conditions in Mohali might suit the Australian team which depends heavily on its pace attack. While on the other hand, it might prove to be an area of concern for the Indians which depends heavily on its spin department.
India's young pace attack might find it difficult to cope with the conditions in the absence of Zaheer Khan. Also, MS Dhoni will have to come out of his comfort zone and drop a spinner from the team to give way to an extra pacer.
Even though we are going into the third Test with a 2-0 lead, there is much to think about for the team management. Here is the team that MS could possibly go with in the third Test against Australia.
1. Murali Vijay – He is sure to retain his place in the team after his brilliant innings in the second Test against Australia. It was only his partnership of 321 runs with Pujara that enabled India to win the match by an innings and 135 runs.
2. Shikhar Dhawan – Virender Sehwag might have to sacrifice his place after his recent form in the series to give way to the left-handed Dhawan. It will also help India by giving a left hand-right handopening combination. Dhawan might also help with his part-time off-break bowling.
3. Cheteshwar Pujara – He has become the new run-machine for India since the last 10 months. He is a habit of playing big innings. Setting a new standard for himself in the team, Pujara will look to carry forward his form in the upcoming Test.
4. Sachin Tendulkar – He had a great time at Chennai, scoring a brilliant 81 in the first innings and hitting two consecutive sixes off the first two deliveries he faced in the second innings. However, he failed in the second Test at Hyderabad and will surely look to make a comeback in Mohali.
5. Virat Kohli – Maturing as a Test player, he will look to carry forward his form from the last two Tests in Mohali. He is the man from whom India needs runs whenever he comes to bat.
6. MS Dhoni – India's most successful captain after surpassing Dada's record of 21 wins in Tests in the last Test match, MSD will look to add one more victory to his name in Mohali. He has shown lots of positive attitude in the ongoing series against Australia. He is showing lots of aggressive instinct in his captaincy which has surely helped him improve his batting form.
7. Ravindra Jadeja – Sir Ravindra Jadeja, to everyone's surprise, has become a totally different player. Not quite as a batsman but a lot as a bowler. He has troubled almost every Australian batsman, including Clarke, having claimed his wicket 3 of the 4 times. He will surely look to carry his form in Mohali as well.
8. Bhuvneshwar Kumar – He will have a lot to play for in Mohali. The track will surely assist a bowler of his rank. He might have a great time playing in Mohali. India will need early breakthroughs from him.
9. R. Ashwin – The leading wicket-taker in the series so far with 18 wickets, including 3- five wicket hauls, he will look to carry his good form in Mohali as well. He has become a front-line spinner for India off late.
10. Ishant Sharma - He too will have a major role to play in Mohali for the team. With just one wicket so-far in the series, Ishant Sharma will surely look to add some wickets to his account in Mohali.
11. Ashok Dinda – He might get a place in the team in place of Bhajji as an extra pacer. This could be a great opportunity for the Bengal pacer to grab a permanent place in the playing XI.
The match played between India and Australia in 2010 in Mohali is still fresh in everyone's mind. It was a match where we clinched victory from the jaws of defeat, all credits of which went to Laxman who made a brilliant 74* and was involved in a brilliant partnership with Ishant Sharma. India won that match by 1 wicket. India must take lessons from that match and play accordingly.