Problems aplenty for Team India
985 //
06 Dec 2012, 23:57 IST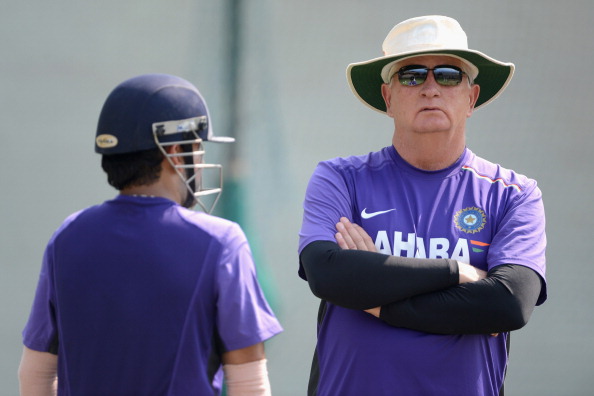 If the Mumbai Test between India and England can be forgotten as a nightmare because of the turn and the bounce in that pitch catching the Indian batsmen unaware, the same could not be said of the Eden Gardens pitch. The Kolkota pitch looked all set for big scores even before the test match started, with its shining top and hard nature prompting many to label it a good batting wicket with good even bounce. This is the sole reason MS Dhoni won the toss and gleefully decided to bat.
But the Indian batsmen were ill-equipped to cause any stress for Alastair Cook's side. They lost 7 wickets for 273 runs on day 1 of the test match and got all out for 316 runs next day. There were no demons in the pitch, but the demons were all in the Indian batsmen's minds. Starting from the first wicket, when Sehwag got run-out due to miscommunication between him and Gambhir, to the last wicket of Dhoni who was foxed by Steven Finn with a short ball, there was nothing alarming in the pitch. The pitch was just a good even batting wicket with good bounce, with ball carrying nicely to the keeper.
England bowlers bowled tight and the dismissals were due to mistakes by Indian batsmen more often than not. So, 316 runs in the first innings by the Indian team was a below par score in such a batting surface in Eden gardens. One would have expected at least a 500 runs from the team batting first on that pitch. The statement that there are no demons in the pitch was proved correct when the English batsmen batted on the second day, scoring 217 runs for the loss of just Nick Compton's wicket. Compton was unlucky to be given out LBW, despite gloving the ball onto his pads.
Since the score was not big enough, Dhoni was not able to place an attacking field. He was not helped when Pujara dropped an easy catch at first slip of Cook, who was batting on just 17 at that time, off the bowling of Zaheer Khan. If that catch was taken, the situation could have been very different at the end of the day. There are lots of captaincy mistakes nowadays from Dhoni, because he seems to be unsure when to attack and when to defend.
When the first English wicket fell, Dhoni did not place a silly point for Jonathan Trott. Trott had just arrived at the crease and was tentative, but there was no silly point to put pressure on Trott off the bowling of Pragyan Ojha. Also, a case to be noted is that Trott had just got 17 runs in his last 3 outings in India and if pressure was applied then, it might have resulted in a couple of more wickets for India. The above is one of the many baffling blunders from Dhoni, who has become more of an attacking captain in ODIs but has lost touch in Test matches with the Indian batting failing more often than not.
For Dhoni to attack a bit more, batsmen have to score huge runs which one cannot expect from this team. There are lots of issues in batting as well as captaincy which have to be sorted out as soon as possible. With all these issues going around in this team, one wonders what does Mr. Duncan Fletcher do in order to improve the situation? Fletcher, most of the times with his seemingly sleepy eyes, seems more of a 'Drunken' than a Duncan Fletcher.
When John Wright and Gary Kirsten were in-charge as coach of the Indian team, the members of the Indian team were in awe because of their dedication and man-management skills and they also provided results for the Indian team. But in Duncan Fletcher's case, a world class player like Rahul Dravid had come out in open and had suggested Fletcher to take up a more energetic role in the Indian squad than he currently does. One should also note that Dravid was playing till January, 2011 in the Indian test team when Fletcher was there as Indian coach. One wonders if that suggestion was to pin-point a major chink in the Indian teams' armoury, that in the form of coach.
So the point to be noted here, is that the current Indian team does not suffer in its bowling department but it should look deep down in its batting, captaincy as well as coaching (especially, strategy on the field) to resolve its ongoing issues. Hence we should spare the Indian bowlers this time because this bowling unit of Zaheer, Ojha and Ashwin is the best bowling combination India has had for many years.