Rain brings an end to a lifeless series
950 //
14 Nov 2012, 09:50 IST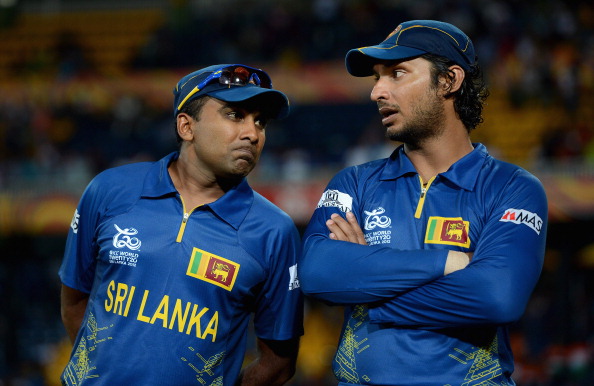 The Kiwis suffered yet another series loss at the hands of a less-than-convincing Sri Lankan side, after the penultimate one-dayer was washed out  in Hambantota on Monday. It basically was a lucky escape for the hosts, as the Lankan side was reeling at 123/8 , before rain interrupted the proceedings.
Upul Tharanga, 60, was the sole player to have reached a respectable score in this very new looking Sri Lankan team. All the batsmen looked very rusty, and with the dodgy weather, they crumbled like dominoes on a batsman-friendly pitch. Southee had a decent outing, accounting for three Lankan wickets and  giving away just 18 runs.
It was again tantalizing to watch the weather Gods interfere in the already rain plagued series, reducing the 5-match series to practically a 3-match series. Also, in nearly all the played matches, Duckworth-Lewis had to be used to modify the runs and the wicket columns.
This series was certainly not the best advertisement for the game of cricket, and is a live example of how boards should think for a change before conducting any series. The cricket calendar is too glutted for all the teams to be playing such a series wherein they rely heavily on non-game factors for a result. And especially after T20 Cup, the face value of a series involving two emerging sides was next to naught. It was again disappointing to see the Kiwis wiped the way they were, without posing a challenge to a major international team. They sure must have a downtrodden morale at the moment.
It is arguable that most of the games they lost were due to bad luck and the interference of rain, but it must be heart-breaking for their fans to see their side lose so many times, that too so easily in the international circuit. This is ghastly news for the cricketing fraternity. Ironically, alongside ICC's plan to spread cricket as a world game (which  is experiencing success in some places), cricket has regressed in NZ with them being push-overs and a second tier team for a long time now. Having said that, if cricket has to prosper, such a series is clearly not a best way to help it to. Not many will have their eyes glued to the upcoming 2-Test series, with rain predicted in SL for most of next month.