Rank Turners: India's friend or foe?
757 //
12 Dec 2012, 19:28 IST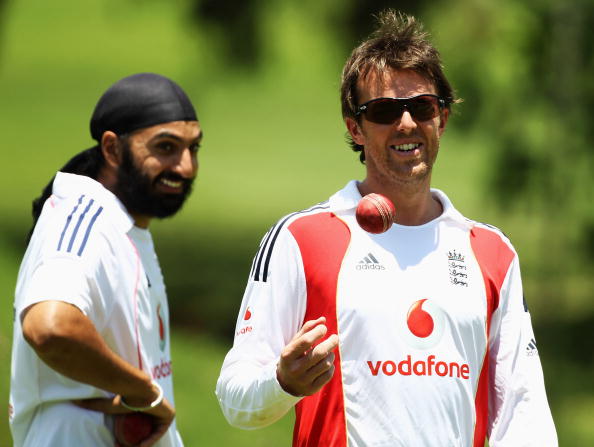 The India-England series has been like the present age Bollywood movie. It has drama and a weak storyline. I use the word weak for a reason, which seems to have got the romantics of the game perplexed – the issue relating to the 22 yards.
MS Dhoni has been more in the news with his views on the 22 yards, rather than his performance on it. There is no argument that the 22 yards play an imperative role in getting the outcome for a side, but to be treated as a game changer is ridiculous.
Home sides have always concentrated on getting pitches that are in their comfort zone. It's completely acceptable having that approach but producing rank turners on Day 1 of a Test states a lot about the team.
When you play the game at the home, many aspects of the game are in favour of you; the buzzing of the crowd to cheer you on and your experience of playing at the venue, that is way superior to your opponent. Producing rank turners on Day 1 just showcases to the world that you, as a side, are under prepared; that 'self belief' is missing in your vocabulary and pressure is something that you don't want to compete with.
In the Tests, both in Mumbai & Kolkata, India's rank turners went completely against them. The pitch was the perfect foil that India had demanded, but the result was completely the opposite. Graeme Swann & Monty Panesar proved to be more lethal than the spin trio of Ashwin, Ojha & Harbhajan Singh. A former India cricketer once quoted, "Even if you go out with a lamp in hand, you won't be able to find a quality spinner for India right now".
Well, he might just have hit the nail on the head. The Indian spinners' inability to take wickets on a pitch that was made for their fairytale ride, accentuated India's problem. It's an aspect that the Indian management needs to have a microscopic view on rather than the view on pitches.
Companies like HCL, Microsoft and Reliance have proved to be market leaders because they have something in common. Words like "vision" and "long term goals" have been their hallmark from the start and it hasn't stopped even now. Sadly, Indian cricket has been unable to find both. Their vision to be the world No.1 side in Test seems bleak considering their approach towards the game. Rather than having a long term goal in mind, India has engrossed itself to a short term plan of producing wickets that make winning at home child's play.
Whenever India travels outside the subcontinent, bounce is the word that is whispered in the wind. Chin music, balls striking the ribs and short deliveries are the questions to which no answer has yet to be found. When India toured New Zealand in 2002, grass was something that was seen in abundance on the pitch. Indian batsmen were so unorganized in their approach that they never wanted to bat on it. The 2 match series led to all sorts of trouble for the Indian squad and as a result, the series ended 2-0 in favour of New Zealand. Producing these spin gracious pitches won't help India's cause while touring in the near future.
Recently, Rahul Dravid stated, "Indians would give themselves the best chance of winning if they prepare a neutral track rather than rank turners".
India needs to find a balance as to what their priority is while playing Test cricket.
In the upcoming matches, India should make sure that they work on their strength: their batting. Even history suggests this; India's brilliant performances in Tests have been because of their heroics with the bat. Results might pan out for Dhoni & Co. producing rank turners. But in the long run, it would work as a foe for Indian cricket.