Ravindra Jadeja - The past villain or the future hero?
1.82K //
10 Dec 2012, 10:54 IST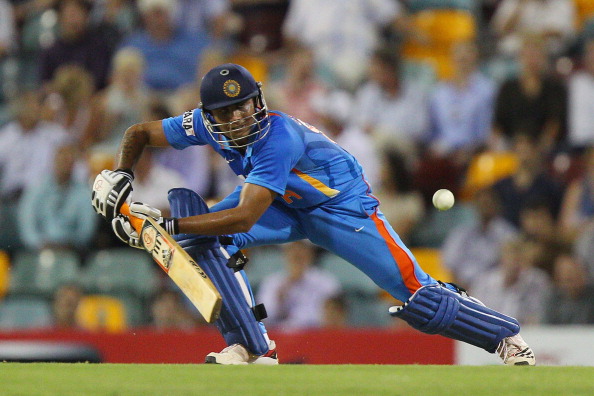 The state of Indian cricket is pretty bad today, with India toppling like nine pins at their own back yard. Much was expected of this team, especially after the inclusion of Kohli and Pujara to strengthen the middle order. But things have gone awry and Indian cricket is in a sorry state now, trailing the test series 1-2 against England. Desperate situations require desperate measures and the selectors have decided to include Ravindra Jadeja in the test squad.
Ravindra Jadeja has been in the news of late, owing to the recent splendid performance in the Indian domestic circuit. Having made two triple centuries, he has joined an elite league which consists of some legends including Don Bradman and Wally Hammond. It has been a good season for him, topping the batting charts and having a very good record in the bowling department as well. He has been in tremendous form this season, and has rightly been rewarded with a berth in the Indian team. Things have changed overnight for him, having jumped straight to the Indian test team. Expectations are high from the Indian fans and Jadeja is under pressure even before playing his first ball, in my opinion.
Jadeja's career has been quite forgettable barring one or two performances in the international arena. Debuting as a promising all rounder against Sri Lanka, he made a well compiled half-century in a dead rubber, a match in which India eventually lost. He is known to be an energetic person on the field, showing youthful exuberance and a large heart. But more often than not, he has turned out to be the villain for the Men in Blue. Any Indian cricket fan would hold him responsible for the ouster in two T20 world cups where he has put up some shoddy and forgettable performances. In a group match against England, Jadeja was sent up the order, ahead of the likes of Yuvraj and Dhoni himself and he ended up wasting deliveries, precious deliveries which could have won us the game in the end. He is well remembered and hated for the six sixers he gifted in the match against West Indies, a match which India lost closely. Even in the recent past, when he played in the CB series, he ended up being the most expensive bowler which cost India a crucial match against Australia.
Probably the worst thing people hate Jadeja is for the loss against Australia in an ODI match, a match in which the Little Master scored a breath taking 175 runs, a match which Jadeja could have closed out quite comfortably. People still blame him for letting the master's knock go in vain.
But, like they say, "All beginnings are new beginnings", Jadeja has got yet another chance. Its high time he cements his place in the team. His form is crucial to our chances in the final test, if we are to win it and save our face. So his contributions,with bat, ball and on the field, would be vital. Previously, he has been in the team because of the skipper's preference to have more all-rounders. But times have changed now, and it would be better if he starts converting his performances from domestic to tests and prove his mettle.