Reputation and past laurels: The secret to being picked for the Indian team
1.34K //
06 Nov 2012, 00:42 IST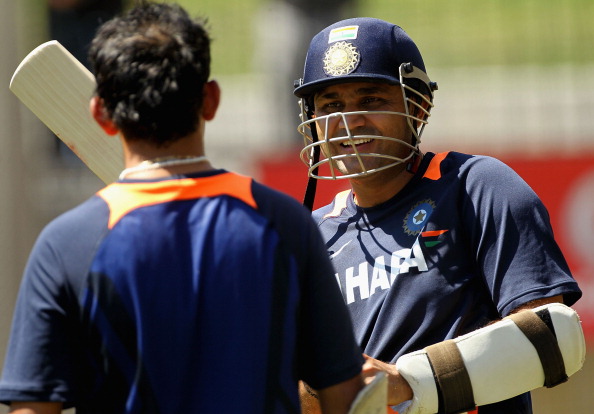 A week or so ago, Gautam Gambhir very confidently (and even with a little hostility) exclaimed that all talks concerning his and opening partner Virender Sehwag's poor form should be canned. "We still average 53 as an opening pair" said Gambhir. A fantastic stat to parade, but a poor argument to put forward.
Last year, this time, India were preparing to tour Australia after having finished a miserable tour of England in what was touted to be the most competitive months of Indian cricket. Instead, we witnessed team India being rogered off their pants, and returning home without a win. The English have now arrived onto the subcontinent, expecting India to come out all guns ablaze, ready to avenge their humiliating defeats last year.
The powers who carefully pick from the vast crop of hopefuls and select the eleven best players in the country in order to compete with opponents, seem to pucker up to reputation and past laurels to choose their team. The squad picked to face England is indeed a strong one, but far from the strongest one we could have had.
While Gambhir has firm belief in his abilities, his bat seems to think otherwise. The last time he hit a hundred was nearly three years ago, before India won the World Cup, before the previous Big Boss season, and before the seed of the idea of Thiago Messi formed in little Lionel Messi's head; in other words, it's been a while. But why Gambhir fails to understand the questions raised by countless fans is something nobody, not even Arvind Kejriwal, knows.
But Gambhir has been named in the Test squad. Since that last hundred of his (in January 2010), Gambhir has hit a measly nine fifties in forty innings, a disastrously poor statistic for an opening batsman, and one which usually leads to a one-way path towards the exit. But Gambhir will undoubtedly open against England at Ahmedabad.
Similarly, while Sehwag hasn't been making any confident remarks, he certainly would be breathing heavy sighs of relief seeing his name in squad lists over and over again. Or maybe he isn't. Maybe he has realized that come what may, he will play for India. The last time he hit a ton was exactly two years ago, against a relatively weak Kiwi attack, and since then has been struggling to find the gaps, or anything for that matter. But, after all, he still averages 50 in Test cricket.
But the most appalling selection is that of Harbhajan Singh. After Anil Kumble's retirement, the amount of responsibilities dumped onto the Punjab spinner's shoulders would've bent any human being, but Harbhajan stood firm and took it as a challenge and a responsibility. But that's about where it ends. While he takes every chance to make an angry expression or scream in exultation, these 'chances' are few and far between. Usually we just see him scratching his head, walking back to his mark, wondering where all the panache flew away.
While his selection in the final eleven is uncertain, and is surely (hopefully) not among the first two choices of spinners, is his selection an indication of waning talent in India, or the selector's continuous bias toward reputation over form?
Mahendra Singh Dhoni's trademark smirk is slowly evolving from charming to becoming a major irritant. Dhoni's captaincy has gone down a spiraling channel whose walls are lined with thorns, knives, and other sharp objects. While it is acceptable to give the captain more of an opportunity to redeem himself than anybody else (especially a captain who has won you literally everything), the selectors should be careful about placing him on a cushiony throne, with beautiful women slowly dancing around him. Dhoni too must have a certain sense of anxiety about his job, and not just go around charming his way towards super-stardom.
We all want India to win this one, and bookies will be smart to put their cash on them, but their unnecessary arrogance and close-mindedness will only lead them to a bad place. It's time to be stern with selections and to pick the right team, and not the team that would've won you a game three years ago, but a team that will win you one today.